OpenStack 'Queens' Takes on New Workloads
OpenStack is rolling out "Queens," its 17th update, with support for GPUs and containers to meet the needs of emerging technologies such as edge computing, NFV and machine learning, the OpenStack Foundation announced Wednesday.
"Users want to do more with their cloud -- more kinds of workloads," OpenStack COO Mark Collier tells Enterprise Cloud News. "In order to do that, you need the operational tools to be reliable, bulletproof and automated."
The release comes as OpenStack is growing. In a user survey last year, OpenStack noted a 95% increase in its installed base. "We think there are several thousand OpenStack clouds, public and private," Collier says. OpenStack runs 60 data centers on the public cloud. More than half of the Fortune 500 is running OpenStack in some capacity, he says.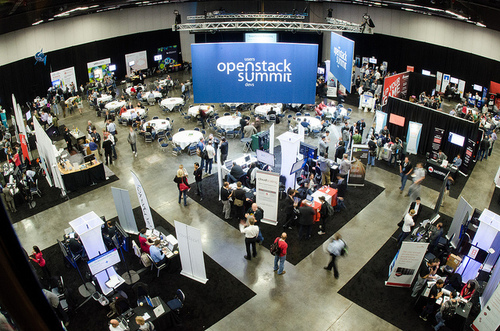 ---
Want to read the hot news and views from Mobile World Congress 2018? Check out our dedicated MWC 2018 news section to keep up to date with the key developments from Barcelona.
---
OpenStack is a classic case of the Gartner hype cycle. Launched in 2010 as an Amazon Web Services Inc. -killer, OpenStack failed to achieve that potential, as it proved complex and difficult to install and maintain. That led to reports that OpenStack was dead. But in reality, it delivers results for operators that need a cloud platform under their own control, and willing to invest the time and effort into making it run. OpenStack has proven itself for service providers looking to run specialized public clouds, as well as enterprises running private clouds for privacy, regulatory or security reasons, or simply to control their own infrastructure. (See OpenStack Foundation Fires Back at Critics and Rackspace: OpenStack's Death Is #FakeNews.)
OpenStack Queens adds support for Cinder Multi-Attach technology. "Cinder is about providing high availability for more traditional workflows that have not been a fit for the cloud," OpenStack Executive Director Jonathan Bryce tells Enterprise Cloud News. Operators can use Cinder to connect storage to multiple virtual machines.
Other new features in OpenStack Queens include:
vGPU support, to allow virtual machines direct access to physical GPUs.
Cyborg, a framework for managing hardware and software accelerators such as GPUs, FPGAs, cryptocards and DPDK/SPDK. Cyborg will be particularly useful for service providers running OpenStack for network functions virtualization (NFV).
Ironic Rescue Mode, for troubleshooting problems with bare metal instances. The new rescue mode complements previous capabilities for troubleshooting virtual machines.
Edge Computing Support, with OpenStack-Helm and LOCI and Zun Container Support to quickly start and operate containers without needing to manage servers and clusters.
OpenStack Queens is available for download now.
Related posts:
— Mitch Wagner




Editor, Enterprise Cloud News