With OpenStack now seven years old, the leaders of the OpenStack Foundation figure it's time for the platform to grow up a little.
At this week's OpenStack Summit in Sydney, the OpenStack Foundation is announcing some new projects and ideas aimed at real-world problems -- specifically, integration and operations. Until now, the Foundation has mostly been about producing OpenStack code. Now it's going to take a more active role in applying that code in the real world.
"The bad news is, there are more open source cloud tools than ever," says Mark Collier, chief operating officer of the Foundation. "Putting them together and using them in production to solve problems is not as easy as it could be."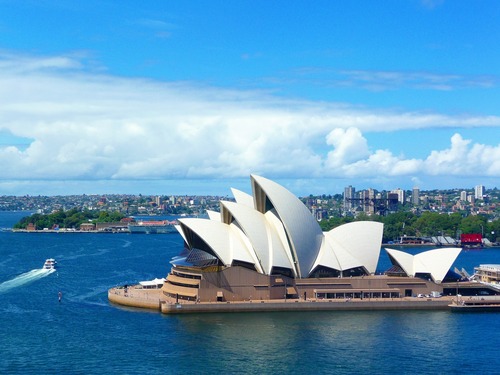 Open Lab, one of the new initiatives, was started by Huawei and Intel and is now going to become a more formal OpenStack Foundation activity. Its goal is to provide support for testing combinations of open source tools.
An obvious example would be OpenStack plus Kubernetes. Kubernetes has become the de facto standard for container orchestration, and in a recent survey, 52% of OpenStack users said they're using it. (If 52% sounds low, keep in mind that many OpenStack deployments are based around virtual machines rather than containers.)
In addition, the concept of the OpenStack "gate" is being applied to other projects now -- Kubernetes being among the first. The gate is a series of tests that all OpenStack code undergoes; it's a quality-control check that comes before merging any new code into the main OpenStack repository.
Any changes to Kubernetes will now be run through the same gauntlet. "Conversely, we're working with the Kubernetes community, including the Cloud Native Computing Foundation , to make sure they don't do something that breaks compatibility with OpenStack," Collier says.
Separately, the Foundation wants to start open sourcing the "glue code" that users write in order to make OpenStack work in the real world. This code represents the tweaks required to fine-tune OpenStack for production jobs, and the Foundation believes it's time to get involved in letting users share those real-world touches.
---
Keep up with the latest enterprise cloud news and insights. Sign up for the weekly Enterprise Cloud News newsletter.
---
Exactly what form these contributions would take isn't certain yet. But it's clear that there's interest in doing this, as users have already started forming OpenStack groups around the idea.

One example is the Large Contributing OpenStack Operators (LCOO) group, which aims to bring service providers' real-world needs into the OpenStack conversation. The coordinating committee consists of representatives from AT&T, Comcast, Intel, NTT, Orange, SK Telecom and Walmart.

Finally, the OpenStack Foundation is announcing:
A financial services working group, which was started by China UnionPay, a banking services company.
A passport program for public clouds. This involves offering free trials to let users kick the tires on cloud providers' OpenStack implementations, since they're all slightly different. Note that this only applies to OpenStack-powered clouds, so some big names such as Amazon Web Services (AWS) and Microsoft Azure aren't included here.
Related posts:

— Craig Matsumoto, Editor-in-Chief, Light Reading