Multicloud Gets Engineers 'Excited,' Says UK Bank CIO
Engineers are often evangelical about one platform to the exclusion of others. All you need to do is suggest using an alternative platform to get your ears chewed off.
But that wasn't the case when HSBC Group, a British multinational banking and financial services firm with $51.4 billion revenue last year, went to a multicloud strategy. It's using Google Cloud for data warehousing and G Suite, Amazon Web Services Inc. for applications hosting, particularly in development and test, and Microsoft Azure for SaaS and for infrastructure and platform in some places where Microsoft is the only option.
"Regulators would not be comfortable for a bank to have a single supplier for everything," Darryl West, HSBC Group CIO said in a small group interview with tech journalists and analysts at Google Cloud Next in San Francisco in July.
"We've made the decision that our engineers need to be multiskilled. We expect them all to learn the Google way, the Amazon way and the Azure way," West said. "It's interesting that our engineers are very excited about that, because engineers, they tend to be zealots about a particular platform." But in this case, the engineers are excited about getting skilled on and using three platforms, West said. "It makes them more personally marketable and they're going to be doing interesting work."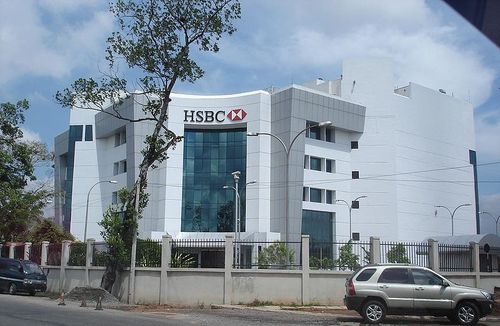 ---
Now entering its fifth year, the 2020 Vision Executive Summit is an exclusive meeting of global CSP executives focused on navigating the disruptive forces at work in telecom today. Join us in Lisbon on December 4-6 to meet with fellow experts as we define the future of next-gen communications and how to make it profitable.
---
Multicloud becomes easier to manage when applications run on Kubernetes and containers, HSBC chief architect David Knott noted.
Google is a linchpin of the multicloud strategy. HSBC turned to Google due to the cloud platform's perceived strengths in data science.
"We decided a year ago we needed a partner in big data and analytics," West said. "We looked at the marketplace and went with Google. They had the best tools, and their core DNA of data science impressed us. We think they've got the skills and vision."
HSBC is looking to use big data and analytics for liquidity reporting, to identify money laundering activity, and other projects.

HSBC is running an existing, on-premises Hadoop data warehouse, and will migrate that to Google Cloud over time, West says. The company is working with Google to get the cloud platform's service ready for banking requirements, with capabilities such as key management that are expected to be available soon, West said. "Once that's done, we'll have the mechanism -- the rails, if you will -- to migrate data into Google Cloud," West said.
Later, HSBC plans to use Google Cloud for business banking applications hosting on containers and Kubernetes, with workloads both in the cloud and on premises. HSBC does business banking in 67 countries, and is looking to expand over the next 12-24 months, West said.
Stability and security are key drivers moving to the cloud. "Our view is that the cloud providers have an infrastructure that is very stable and very safe," West said. "The controls reviews we're running give us the confidence that the stack that we're using and the environment we're running in is very safe and secure and available -- I suggest better than many on-prem installations in some organizations. I've said this to the regulators in the UK, and in Hong Kong, and in the US, that we've met with, that in my view if you're engaged productively with the cloud providers, and you do your end-to-end reviews, that your customers' data will be safer and more robust than running in an on-prem model. I continue to work with the regulators to convince them of that."
Related posts:
— Mitch Wagner




Executive Editor, Light Reading
PARTNER PERSPECTIVES
- content from our sponsors