Mirantis is updating its Mirantis Cloud Platform, software for deploying Kubernetes and OpenStack private clouds, to make it easier for operators to build highly customized, open source cloud infrastructure for demanding, specialized tasks, the company announced Thursday.
Mirantis Inc. 's vision is that general business workloads are all going to end up on the public cloud, and everything remaining on-premises will be specialized workloads, requiring hairy, customized configurations. That's where Mirantis sees its target market. Currently, it sees its technology being deployed in telcos for network functions virtualization (NFV), as well as high-performance computing (HPC) in the enterprise.
Customization is always going to be hard, but it can be made less hard, and that's where the updated Mirantis Cloud Platform comes in. Mirantis is opening a component it calls the Model Designer, which is a tool for defining the entire configuration of the cloud stack, hardware to software, including RAID storage hardware, operating system, and specific services and how they are configured.
"Traditionally this service was closed, voodoo magic that only Mirantis people know how to operate," Boris Renski, Mirantis CMO and co-founder, tells Light Reading. "It's very complex."
Previously, only Mirantis could modify the Model Designer; now, Mirantis is opening the utility up to customization by cloud operators, and later this year it plans to roll out a simplified user interface for the service.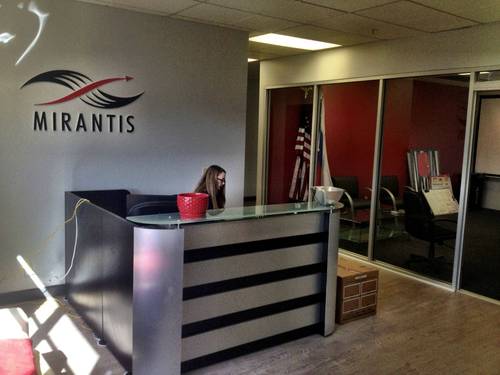 ---
Now entering its fifth year, the 2020 Vision Executive Summit is an exclusive meeting of global CSP executives focused on navigating the disruptive forces at work in telecom today. Join us in Lisbon on December 4-6 to meet with fellow experts as we define the future of next-gen communications and how to make it profitable.
---
Model Designer is a key component of Mirantis's "infrastructure as code" vision. Mirantis's long-term dream is to become a hypercloud provider, but to do so without owning its own data centers. Instead, Mirantis provides software and professional services to enable its customers to deploy cloud software on any data center. To achieve that goal, Mirantis needs to provide hardware configuration tools for software developers, and Model Designer is part of that.
Mirantis sees its competition as VMware and Red Hat, both of whom (says Renski) provides standardized, one-size-fits-all cloud infrastructure. Mirantis differentiates on flexibility.
Privately held Mirantis has recovered from previous financial difficulties, Renski says, with three straight quarters of profitability and sustained growth. It laid off 400 people about a year and a half ago, reducing the staff to 500, and has now restored about 100 of those positions.
Renski credits (and blames) the company's early fortunes and more recent misfortunes and recovery on the rise and fall of OpenStack hype. When OpenStack was hot, so was Mirantis, and when OpenStack saw a backlash, Mirantis suffered.
— Mitch Wagner




Executive Editor, Light Reading