Cloud growth helped drive sunny quarterly results for Microsoft, as the company reported quarterly revenue on Wednesday of $28.9 billion, up 12% year-over-year. Commercial cloud revenue was $5.3 billion, up 56% year-over-year. But the company took a $13.6 billion one-time net charge due to tax reform, and wound up with a $6.302 billion GAAP loss.
In a statement, Microsoft Corp. (Nasdaq: MSFT) CEO Satya credited growth to "differentiated value... across our productivity solutions and as the hybrid cloud provider of choice... Our investments in IoT, data and AI services across the cloud and edge position us to further accelerate growth."
Breaking down results by sectors of interest to Enterprise Cloud News readers:
Office commercial products and cloud services revenue increased 10%, driven by Office 365 commercial revenue growth of 41%.
Office consumer products and cloud services revenue increased 12% (up 11% in constant currency) and Office 365 consumer subscribers increased to 29.2 million.
Dynamics CRM products and cloud services revenue increased 10% (up 9% in constant currency) driven by Dynamics 365 revenue growth of 67% (up 68% in constant currency).
LinkedIn contributed revenue of $1.3 billion during the quarter with sessions growth of over 20% for the fifth consecutive quarter.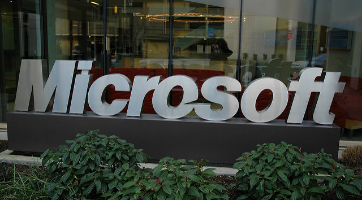 Revenue for the Intelligent Cloud area was $7.8 billion and increased 15%, including server products and cloud services revenue up 18%, driven by Azure revenue growth of a whopping 98%. It was the tenth straight quarter of better-than-90% growth for Microsoft Azure , according to Reuters.
Microsoft returned $5 billion to shareholders in share repurchases and dividends in the second quarter of fiscal 2018.
---
You're invited to attend Light Reading's Big Communications Event  -- the one event that delivers fresh perspective on the rapid transformation of the telecom industry and the road ahead. We'll see you May 14-16 in Austin -- communications service providers get in free!
---
But the news wasn't all good. Non-GAAP net income was $7.498 billion, down 201% year-over-year, with earnings per share of $0.96, down 203%, for the second quarter ending Dec. 31. (See Microsoft Cloud Growth Fuels Second Quarter Results.)
The Tax Cuts and Jobs Act resulted in a $13.8 billion net charge, driving GAAP net income far down, to a $6.302 billion loss, or $0.82 per share.
Microsoft traded at $94.82 down 0.20% after hours Wednesday.
Related posts:
— Mitch Wagner




Editor, Enterprise Cloud News