Microsoft's Azure Stack Creeps Closer to Release
Microsoft's Azure Stack, which looks to bring many of the same features found in the company's public cloud offering to hybrid and private cloud deployments, is creeping a step closer to a full, general release.
At its Inspire event in Washington, D.C. on Monday, Microsoft announced it will start taking orders for Azure Stack. This includes partnerships with three of the largest server vendors in the industry: Lenovo, Hewlett Packard Enterprise and Dell EMC. (See Microsoft, HPE Partner on Azure Stack Expansion.)
Redmond also released its own pricing scheme for Azure Stack.
Although still in technical release, Azure Stack is integral to Microsoft's strategy to dominate the hybrid cloud market, as well as private cloud platforms built on-premises. However, Azure, the public cloud and Azure Stack are closely tied together.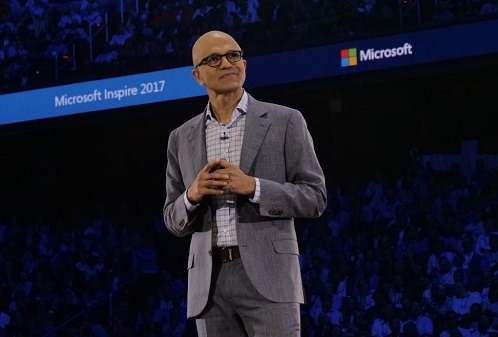 In a July 10 blog post, Mike Neil, corporate vice president for Azure Infrastructure and Management, wrote that "Azure Stack is an extension of Azure," and that it offers many of the same DevOps tools and access to Azure Marketplace to allow enterprises and developers to create applications that can run across different clouds in a hybrid environment.
For example, in edge computing, Microsoft is positioning Azure Stack as a cloud where data can be processed quickly at low latency and then returned as needed. However, if the enterprise wants to conduct a deep big data analysis, the same data can be sent up through the public Azure cloud, and stored and examined there.
The main difference is that while the Azure public cloud remains within Redmond's data centers, Azure Stack is being sold as an appliance. While Dell, HPE and Lenovo are the first out of the gate with it, Cisco and Huawei will add support later this year.
---
Keep up with the latest enterprise cloud news and insights. Sign up for the weekly Enterprise Cloud News newsletter.
---
Microsoft is also working with companies such as Rackspace to make Azure Stack a managed service, where companies can buy the technology and let others run it.
There's also a host of ISVs and others to provide additional software such as Red Hat, SUSE, Pivotal Cloud Foundry, Docker and others.
Although far behind Amazon Web Services in public cloud market share, Microsoft has been making steady progress with Azure, especially emphasizing its enterprise features. (See AWS Public Cloud Dominance Continues – Report.)
When Azure Stack will be released is still a guessing game. As ZDNet's Mary Jo Foley pointed out, Microsoft originally planned to release it in 2016, but that year came and went without a full release. It's now slated to release sometime in the second half of this year.
The Azure Stack partnership announcements also come a few days after Microsoft reorganized its sales staff to focus more on cloud, as well as technologies such as artificial intelligence. That shift is also likely to cost 3,000 employees their jobs as the company's reorganization continues. (See Microsoft Cutting Jobs in Shift to Cloud.)
Related posts:
— Scott Ferguson, Editor, Enterprise Cloud News. Follow him on Twitter @sferguson_LR.