Microsoft Wants Azure to Blur the Enterprise Edge

4/27/2017

Comment (4)

Unlike Amazon and Google, Microsoft Corp. (Nasdaq: MSFT) has a public cloud that could eat into the company's core business. That is, as enterprises adopt Microsoft Azure, they might have less incentive to run their own servers, which would mean fewer Windows Server licenses.
That hasn't happened yet, Microsoft CEO Satya Nadella said during Thursday's first-quarter earnings call. But even as that effect starts, Microsoft intends to combat it by using combinations of its cloud services -- not just Azure's infrastructure-as-a-service (IaaS), but also Office 365 and Dynamics 365 -- to "move people up the stack."
"We have an approach that puts all our cloud pieces together," CFO Amy Hood said during the April 27 call. "It may start with commodity workloads on Azure, or it may start with Office 365, but it will end up with HoloLens or Dynamics 365."
Microsoft is also intent on blurring the lines between the cloud and the enterprise edge. That's the explicit role of Azure Stack, which runs Azure's software in an enterprise's own data centers -- in a sense extending Azure to arbitrary physical locations. Azure Stack's third technical preview came out in March, and general availability is slated for mid-year.
The company is also developing SQL Server 2017, which runs on Linux as well as Windows and includes the capability to develop applications that can be deployed in the cloud. SQL Server 2017 even supports Docker.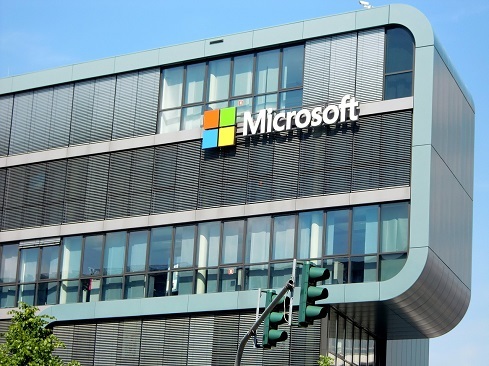 "The work that we're doing is what I would characterize as the future of true distributed computing," he said.
On the business side, Azure's revenues were up 93% year-over-year in Microsoft's first quarter, which ended March 31. That might be a sign of a slowdown, actually; investors are used to hearing that Azure's revenues more than doubled year-over-year.
Microsoft doesn't specify Azure's revenues. Azure is part of the Intelligent Cloud segment, which grew 11% year-over-year to $6.8 billion in the first quarter.
Overall, Microsoft reported revenues of $22.1 billion compared with $20.5 billion in last year's first quarter. Net income was $4.8 billion, or 61 cents per share, compared with $3.8 billion, or 47 cents per share, a year ago.
Non-GAAP earnings per share of 73 cents beat analysts' expectations of 70 cents, according to Bloomberg.
— Craig Matsumoto, Editor-in-Chief, Light Reading

(4) |