SANTA CLARA, Calif. -- Cloud Foundry Summit -- Remember when Microsoft hated open source? They don't either.
The latest matchup -- Microsoft announced Tuesday it's joining the Cloud Foundry Foundation as a Gold member. In a blog post due to go live at 3:30 p.m. PDT Tuesday, Microsoft announced its membership in the open source group, along with Azure support for a list of Cloud Foundry technologies, including database and developer tools.
The Microsoft announcement Tuesday kicks off CloudFoundry Summit, a three-day hoedown for enterprise app developers making use of the open source platform-as-a-service (PaaS) software.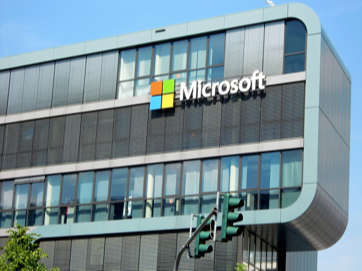 Microsoft Corp. (Nasdaq: MSFT)'s recent fervor for open source is a continual source of befuddlement for those of us who remember the 2000s, when the company frothed at the mouth with rage at the very thought of open source. Microsoft attributes the reversal, quite simply, to customer demand, though a change in CEO probably has something to do with it too. (See Microsoft Joins Linux Foundation, After Calling Linux a 'Cancer'.)
Microsoft joined the Linux Foundation in 2016, is a leading open source contributor to GitHub and has released its .NET Core development platform in open source. Cloud Foundry already runs on Azure, and usage of Cloud Foundry on Azure has tripled over the past six months, according to a statement from the Cloud Foundry Foundation.
Other backers of Cloud Foundry including Cisco, Dell EMC, Hewlett Packard Enterprise, Google, IBM, Microsoft, Pivotal, SAP and SUSE.
Related posts:
— Mitch Wagner
Editor, Enterprise Cloud News
---
CALLING ALL CLOUD, NFV AND SDN COMPANIES: Make sure your company and services are listed free of charge at Virtuapedia, the comprehensive set of searchable databases covering the companies, products, industry organizations and people that are directly involved in defining and shaping the virtualization industry.
---
---
Keep up with the latest enterprise cloud news and insights. Sign up for the weekly Enterprise Cloud News newsletter.
---