Mesosphere picked up $125 million funding in a deal announced Monday to help it navigate the increasingly competitive waters of the multicloud orchestration market.
Mesosphere specializes in providing open source tools to help cloud operators orchestrate both infrastructure -- the server, storage and networking resources needed to run cloud applications -- as well as platform tools, such as AI and data analytics software.
Mesosphere's flagship product is DC/OS, which the company bills as a data center operating system, orchestrating operations across multiple public and private clouds. DC/OS deploys and manages Kubernetes for containers, TensorFlow for machine learning, Apache Kafka for data transport, Cassandra for distributed data storage Apache Spark for analytics, and more -- over 100 software utilities. (See Mesosphere Ships 'Kubernetes-as-a-Service'.)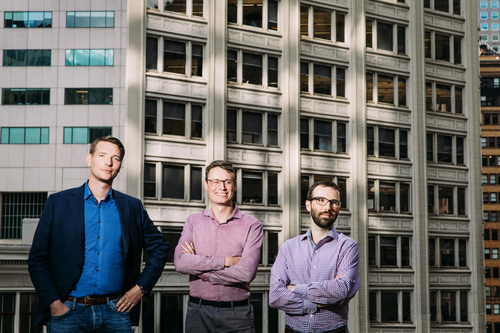 ---
Boost your knowledge of cloud-native software and innovations driving data center transformations! Join us in Austin at the fifth-annual Big Communications Event May 14-16. The event is free for communications service providers -- secure your seat today!
---
What next? "We took this funding because we see immense opportunity in IoT -- especially industrial IoT," Mesosphere CEO Florian Leibert tells Light Reading. IoT requires the kinds of multicloud analytics and machine learning that Mesosphere offers. The funding will fuel Mesosphere's global ambitions, particularly in the Middle East, where smart cities are seeing rapid development.
Mesosphere's run rate was $50 million as of November 2017, and the company is nearly tripling revenue year-over-year. Total funding since the company founded in 2013 is about $252 million, Mesosphere says.
Customers include Tommy Hilfiger; Royal Caribbean, which runs floating data centers on its fleet of ships; Deutsche Telekom, which runs Apache Spark on DC/OS to optimize mobile connections and machine learning; and NBCUniversal, which uses DC/OS to optimize advertising using analytics.
Multicloud is becoming a hot area for vendors as enterprises see the need to run on multiple public cloud providers, such as Amazon and Microsoft Azure, as well as private clouds in enterprise's own data centers. As enterprise interest grows stronger, traditional enterprise vendors such as Cisco and Dell are focusing on multicloud. (See Top 5 Drivers for Multicloud and Dell CTO Expounds 'Insane' Theory About Enterprise Complexity)
Competition makes the market tougher for smaller vendors, such as Mesosphere and its counterparts and competitors. CoreOS was recently acquired by Red Hat. Docker is reportedly troubled, and has seen turnover of its CEO and co-founding CTO since last year. And Mirantis brought back its founding CEO in January and has pivoted the company strategy twice since 2016. (See Red Hat Buys CoreOS for $250M, Building Kubernetes Muscle, Docker Co-Founder Hykes Takes a Hike and Mirantis Has Seen the Future (Again) & This Time It's Spinnaker.)
Leibert sees Mesosphere's competition as Red Hat OpenShift and Pivotal Cloud Foundry, both of which are successful. Red Hat reported strong earnings its most recent quarter and Dell-controlled Pivotal had an IPO last month. (See OpenStack & NFV Help Drive Red Hat Growth and Dell's Software Engine, Pivotal, Climbs 5% on Its IPO.)
Mesosphere succeeds by offering both the infrastructure and data tools. "We're really the only complete offering that covers all the various pillars you need," Leibert says. Those four pillars are business logic running on Kubernetes containers, data processing using Spark and TensorFlow, Cassandra or Hadoop filesystem for storage and Kafka for transport.
Those elements will help Mesosphere extend into IoT, Leibert says. "You can see how a modern IoT applications will require all of the pieces of technology plus maybe some more," Leibert says. "That's where we come in, and our offering is differentiated because you can get everything you need from a single platform at the click of a mouse."
The Mesosphere D funding round was led by T. Rowe Price and Koch Disruptive Technologies, with participation from ZWC Ventures, Qatar Investment Authority and Disruptive Technology Advisors, along with existing investors Andreessen Horowitz, Two Sigma Ventures, Khosla Ventures and Hewlett Packard Enterprise.
Related posts:
— Mitch Wagner





Executive Editor, Light Reading