Lloyds Inks £1.3B Cloud Deal With IBM
Lloyds Banking Group signed a £1.3 billion ($1.66 billion) deal for IBM to provide private cloud, the cloud provider said.
The ten-year agreement has IBM providing dedicated private cloud in both its own and Lloyds' data centers in the UK, IBM said Thursday. IBM will manage application migration to the new private cloud. The agreement extends Lloyds' existing cloud technologies.
Lloyds has more than 3 million customers, and operates the UK's largest digital bank, with 12.5 million online customers and 8 million mobile users, IBM says. The deal "rival[s] the size and scope of some of IBM's largest cloud agreements," IBM says.
Other financial institutions are also using IBM Cloud, including Sidian Bank in Kenya, DSK Bank in Bulgaria, India's Ujjivan Financial Services and Westpac New Zealand, IBM says.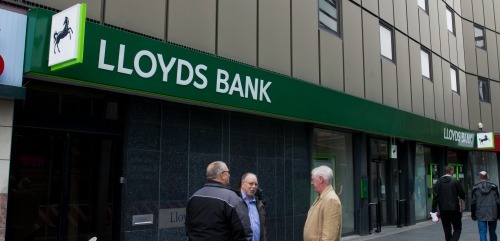 The news about Lloyds comes a day after CNBC reported that Facebook is moving its WhatsApp service off the IBM cloud to its own data centers -- taking some of the luster from IBM Cloud. (See the CNBC article here: Facebook is planning to move WhatsApp off IBM's public cloud, source says. Our take: Is Facebook Moving WhatsApp off IBM?.)
IBM introduced developer tools in March to push its cloud service deeper into financial service and banking. (See IBM Cloud Targets Financial Services Developers .)
---
Keep up with the latest enterprise cloud news and insights. Sign up for the weekly Enterprise Cloud News newsletter.
---
Also that month, IBM announced a deal to move insurer Chubb's mainframe development and testing to the cloud. (See Mainframe Cloud? That's Nuts!.)
IBM isn't alone in attracting financial services customers; the Royal Bank of Scotland is using Dell EMC to move its infrastructure to the cloud. (See Royal Bank of Scotland Banks On Cloud .)
And Banco Santander of Spain said in October it is running more than 1,000 nodes on OpenStack. (See OpenStack: Small Pond, but the Big Fish Love It.)
— Mitch Wagner
Editor, Enterprise Cloud News
---
CALLING ALL CLOUD, NFV AND SDN COMPANIES: Make sure your company and services are listed free of charge at Virtuapedia, the comprehensive set of searchable databases covering the companies, products, industry organizations and people that are directly involved in defining and shaping the virtualization industry.
---