Larry Ellison Laughed at the Cloud, Now the Cloud Is Laughing Back

Comment (7)
In an era when bigger competitors are growing much faster in the cloud, Oracle turned in lackluster quarterly earnings, and it's getting beat up on Wall Street as a result.
While the overall cloud market is growing an estimated mid-double-digits, Oracle Corp. (Nasdaq: ORCL) on Tuesday reported quarterly revenue up 3% to $11.3 billion for the fourth quarter, ending May 31. And while services and support were up, that was only single digits, and license revenues were down significantly. Cloud services and license support revenues were up 8% to $6.8 billion, while cloud and on-premise license revenue were down 5% to $2.5 billion. (See Oracle Reports $11.3B 4Q Revenue Up 3% YoY .)
Results weren't much better for the full fiscal year 2018. Total revenues were up 6% to $39.8 billion, cloud services and license support revenues were up 10% to 26.3 billion and cloud and in-premise license revenues were down 4% to $6.2 billion.
Oracle traded at $42.68, down 7.76% midday Wednesday.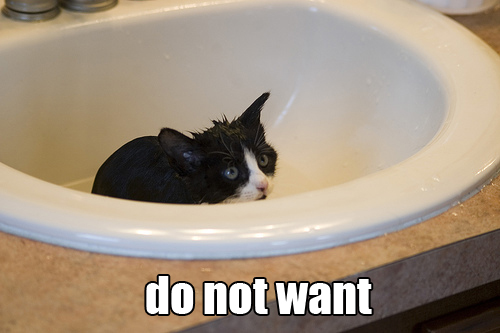 ---
Now entering its fifth year, the 2020 Vision Executive Summit is an exclusive meeting of global CSP executives focused on navigating the disruptive forces at work in telecom today. Join us in Lisbon on December 4-6 to meet with fellow experts as we define the future of next-gen communications and how to make it profitable.
---
How much of the revenue and growth comes from the cloud? We don't know. Oracle has stopped breaking out its cloud revenue from on-premises revenue. That's because Oracle has transitioned to a Bring Your Own License plan (BYOL), where customers can use the same license for on-premises and the cloud. Previously, when Oracle reported cloud revenues separately, that revenue growth was slowing in consecutive quarters. (See Can Automation Fix Oracle's Cloud Mojo?)
BYOL is a good move by Oracle and its customers, making it easier for enterprises to transition from on-premises to the cloud at their own pace. But the change makes it impractical to separate cloud from on-premises revenue, CEO Safra Catz said on an the company's earnings call Tuesday.
The new reporting structure ticked off Wall Street analysts, because Oracle is making it more difficult to see into the long-term health of its business. On Tuesday's earnings call, Jefferies and Company analyst John DiFucci asked how investors could "get comfortable" that Oracle is not "obfuscating any cloud weakness."
Catz responded: "So first of all, there is no hiding." The new reporting procedure is "the way to understand our business better," she said. Under prior reporting methods, total cloud revenue was $1.7 billion.
Still, Oracle's cloud competitors, such as Microsoft and IBM, make a point of doing at least some separation of legacy and cloud revenues -- although those two companies note that many of their customers are hybrid cloud installations, running applications both on-premises and in the cloud.
Separating cloud from legacy revenues gives legacy providers an opportunity to shine a spotlight on fast-growing cloud revenues, while distracting attention away from slower on-premises business.
Oracle no longer has that luxury. It's just one company now, focused now on overall revenue, which the company expects to accelerate because cloud revenue is becoming a larger part of overall revenue. Also, Oracle expects to once again deliver double-digital earnings per share growth for the year, Catz said.
But Oracle just isn't keeping up in the cloud. The overall cloud market grew 51% in the first quarter of 2017, with Amazon Web Services holding the lead with 33% market share, holding steady at roughly that share for 12 quarters, even as the market nearly tripled in size, according to Synergy Research Group. Microsoft, Google and Alibaba have all grown market shares, at the expense of other players. IBM is holding steady in fifth place at about 8%. Oracle doesn't show up in Synergy Researcher's figures.
Next Page: "Hopelessly Far Behind"