'Keep Talkin' Larry' – AWS CEO Trolls Oracle's Ellison, as Amazon Dumps Oracle
Amazon Web Services CEO Andy Jassy took to Twitter Friday to taunt Oracle co-founder Larry Ellison, escalating their ongoing slap-fight over Amazon's use of Oracle databases.
Jassy thumbed his nose at Ellison, saying on Twitter that the company's consumer business turned off its Oracle Corp. (Nasdaq: ORCL) data warehouse on November 1 and moved to Amazon Web Services Inc. 's own Redshift data warehouse. Amazon.com Inc. (Nasdaq: AMZN)'s consumer business will have 88% of its Oracle databases and 97% of critical system databases moved to AWS's Aurora relational database and DynamoDB NoSQL database.
In latest episode of "uh huh, keep talkin' Larry," Amazon's Consumer business turned off its Oracle data warehouse Nov 1 and moved to Redshift. By end of 2018, they'll have 88% of their Oracle DBs (and 97% of critical system DBs) moved to Aurora and DynamoDB. #DBFreedom

— Andy Jassy (@ajassy) November 9, 2018
We like to imagine Amazon's PR team had to physically restrain Jassy from adding the hashtag #SuckItLarry.
The bombastic Oracle boss has made an ongoing point, in several years of public presentations, that Oracle's competitors -- especially Amazon.com Inc. (Nasdaq: AMZN) -- use Oracle's database. The reason: competitors can't get around Oracle's database being the best, Ellison says.
AWS's Redshift cloud-based database competes with Oracle, and Amazon is in a multi-year plan to move its retail infrastructure off Oracle and onto Amazon's own cloud.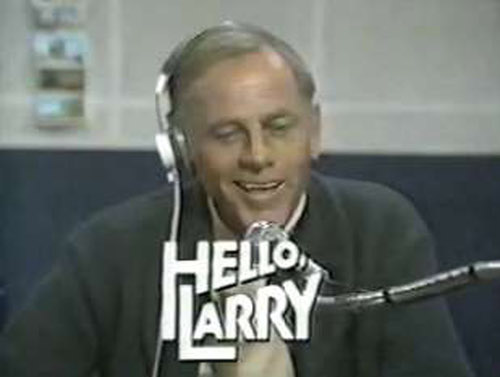 ---
Now entering its fifth year, the 2020 Vision Executive Summit is an exclusive meeting of global CSP executives focused on navigating the disruptive forces at work in telecom today. Join us in Lisbon on December 4-6 to meet with fellow experts as we define the future of next-gen communications and how to make it profitable.
---
Tech news site The Information reported in January that both Amazon and Salesforce are working to cut their extensive investments in Oracle databases. Ellison claimed last year that Amazon spent $50 million with Oracle in a single quarter. (That's even more money than I spent with Amazon this weekend -- $150 for three pairs of jeans.) (See Are Amazon & Salesforce Ditching Oracle?.)
We covered Ellison's jabs at AWS, SAP and Salesforce last year until we got tired of it. (See Oracle's Ellison: Amazon & SAP Use Our Database Because We're Better, 'No Facts, Wild Claims & Lots of Bluster'; Amazon Hits Back at Oracle's Ellison, Oracle's Ellison: We'll Beat Amazon Cloud Pricing by Half
Ellison repeated his barbs at Amazon at the annual Oracle OpenWorld partner and customer conference last month.
Ellison's trash-talk distracts from something more interesting: The Oracle Autonomous Database. Introduced last year, it claims to do what it says on the tin: Oracle says it's a cloud database that fully automates operations and security, slashing operations costs while also vastly improving reliability, performance and security by taking humans out of the loop. (See Can Automation Fix Oracle's Cloud Mojo?.)
Oracle hopes that converting its existing customers to cloud can generate sufficient revenue to come from behind -- far, far behind -- in the race for cloud market share. AWS leads that market by a huge margin, with Microsoft, Google, IBM and Alibaba coming in second through fifth. Oracle's market share barely moves the needle. (See Cloud Spending Growth Slows, While Big Providers Squeeze Little Guys Even Harder.)
— Mitch Wagner




Executive Editor, Light Reading
PARTNER PERSPECTIVES
- content from our sponsors