Juniper Networks is running into some quarterly financial troubles with its cloud business, and the company announced this week that it would miss its third-quarter forecast.
Specifically, Juniper announced October 12 that its third-quarter financial revenues would be between $1.25 billion and $1.26 billion. The company had previously noted that its quarterly revenues would be between $1.29 and $1.35 billion.
The company also said non-GAAP net income would be between $0.54 and $0.56 per share compared to previous guidance of $0.55 and $0.61 per share.
Juniper is facing intense competition from several other players in the cloud market, especially Arista Networks.
"Juniper likely missed its previous expectations due to the completion of large projects with customers like Amazon, and because of competitive incursions by companies such as Arista," Michael Genovese, managing director of MKM Partners, wrote in a note to clients this week.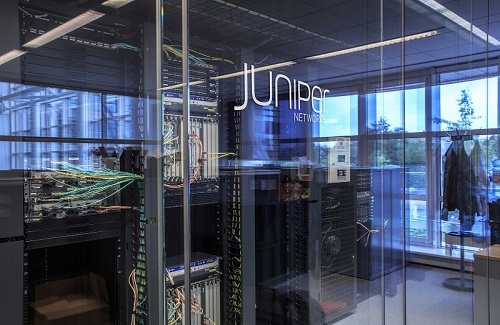 In the same report, Genovese noted that while Cisco -- another Juniper rival -- has struggled through several down quarters itself, checks on its business this month have shown some positive signs. (See Cisco Revenue Decline Continues Into Q4.)
---
Keep up with the latest enterprise cloud news and insights. Sign up for the weekly Enterprise Cloud News newsletter.
---
The announcement this week from Juniper was in stark contrast to its previous quarterly results published in July. During its second financial quarter, the company posted net revenues of $1.31 billion -- up 7% year-over-year -- and spoke confidently of making acquisitions, either in the SD-WAN or cloud security markets. (See Juniper Teases Possible Acquisitions in Cloud Security, SD-WAN.)
You can read more about Juniper's financial announcement on our sister site, Light Reading.
Related posts:
— Scott Ferguson, Editor, Enterprise Cloud News. Follow him on Twitter @sferguson_LR.