Investors across Silicon Valley are icing down their check-writing hands after showering cash on cloud startups promising data warehousing, performance breakthroughs and speedier AI.
Snowflake snagged $450 million to kill on-premises data warehouses, Netlify scored $30 million to murder the website, TidalScale got $24 million to slaughter server scalability limits and Machinify raked in $10 million to obliterate AI bottlenecks.
With all that death and murder, it's like a Quentin Tarantino movie in northern Cali this week.
Snowflake
Start with Snowflake: The cloud data warehouse company, founded and run by ex-Microsoft honcho Bob Muglia, received $450 million in a round led by Sequoia Capital, according to a Thursday announcement. This is the company's second funding announcement this year, bringing the total for Snowflake to $923 million. (See Snowflake Closes $450M Funding for Cloud Data Warehousing.)
Snowflake's raison d'être is to give organizations the benefits of analytics through data warehousing without the expense and complexity of running their own data warehouses. Running in the public cloud gives Snowflake users the benefit of being able to easily ingest and share data with partners. Snowflake launched on Amazon Web Services Inc. , and recently added Microsoft Azure support. (See Snowflake Launches Secure Cloud Data Warehouse for Finance.)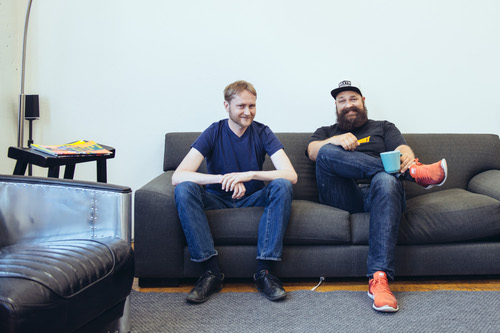 ---
Now entering its fifth year, the 2020 Vision Executive Summit is an exclusive meeting of global CSP executives focused on navigating the disruptive forces at work in telecom today. Join us in Lisbon on December 4-6 to meet with fellow experts as we define the future of next-gen communications and how to make it profitable.
---
Netlify
Next, Netlify: The three-year-old, 40-employee startup, founded by two men who have been best friends since high school, wants to replace monolithic web servers with a pre-built user layer, inspired by mobile application development, says co-founder Christian Bach. This brings the same API-based approach that powers Internet services to the websites that deliver those services to users.
The company announced an additional $30 million funding Tuesday, with Kleiner Perkins, Andreessen Horowitz and the founders of Slack, Yelp and Figma participating. (See Netlify Raises $30M to Replace Web Servers.)
In the past, an organization that wanted to run payment processing or host user comments installed the software on its own servers. Now, the organization connects to Stripe for payments, or Disqus or Facebook for comments, and gets the functionality without the overhead of having to run software locally. Netlify is looking to similarly disaggregate the web server itself, increasing performance 100-fold and improving security vastly as well.
"Twenty years ago, when you had a web payment system, you built it on your own servers," Bach tells Light Reading. "Today, you'd be considered masochistic to do that. But monolithic web apps still power the majority of the web."
Sites built with Netlify still run in the user's web browser, just like conventional, monolithic websites. The Netlify service runs on a series of public cloud platforms -- including AWS, Google Compute, Rackspace, Digital Ocean, Microsoft Azure and Alibaba -- providing global coverage and redundancy.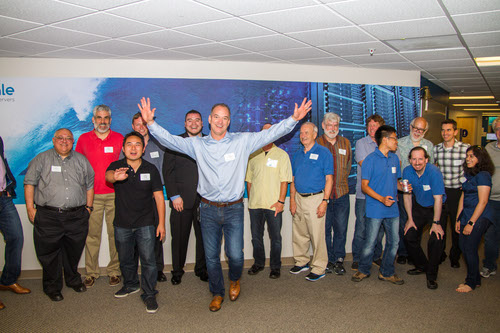 TidalScale
Additionally, TidalScale snared $24 million Series B funding for its mission of building virtualization software that allows banks of commodity servers to scale vertically.
Traditional cloud architecture uses commodity servers to scale horizontally -- thousands or hundreds of thousands of servers, each running a relatively small task and coordinating with each other. TidalScale's virtualization software scales up, building a single virtual machine that runs on multiple servers, with each VM appearing to the application as a single server.
The new TidalScale funding, announced Tuesday, comes from an investment syndicate that includes Bain Capital Ventures, Hummer Winblad, Sapphire Ventures, Infosys, SK Hynix, and a leading server OEM, as well as other undisclosed investors, TidalScale says. (See TidalScale Banks $24M Funding for 'Software-Defined Servers'.)
TidalScale technology is particularly useful for analytics applications requiring big data, Gary Smerdon, TidalScale president and CEO, tells Light Reading. "Historically, it's been about fitting the data into the computer," he says. "We for the first time allow you to create a server to match the size of the data. We call this 'software-defined servers.'"
TidalScale's technology complements containers and serverless applications; it can run those applications but can also run conventional software, such as Oracle, without modifications. (See Startup TidalScale Scales Up Commodity Servers.)
Machinify
Finallly, Machinify said Monday it has raised $10 million in Series A funding, led by Battery Ventures, with participation from GV and Matrix Partners. Machinify technology is designed to "dramatically reduce the cost, time and complexity of designing, putting into product and managing sophisticated AI-driven business decisions," the company said.
— Mitch Wagner




Executive Editor, Light Reading