Icahn Declares War on Dell's Planned Return to Public Markets

Comment (0)
Investor Carl Icahn launched a blistering salvo Monday against a plan to bring Dell back to public markets. The company plans to go public in a maneuver involving buying out a so-called "tracking stock," which trades as DVMT; that plan cheats Dell investors, Icahn said in a public letter posted to his website.
The Dell tracker currently sells for about $92 per share "but is worth on a pure mathematical basis approximately $144 per share," Icahn says in his letter.
In my opinion, this massive distortion exists because (i) as a result of the 2013 going-private transaction, we believe the market does not trust Michael Dell or [his investment partner] Silver Lake; (ii) the Tracker has basically zero governance rights and is trapped within a capital structure that has some of the worst corporate governance in America (at Dell, the Certificate of Incorporation even requires that the CEO has to agree to replace the CEO!), however, investor fear of this poor governance is overdone and we believe strong activism combined with litigation, if necessary, can mitigate the governance risks;" Icahn says, "and (iii) for the better part of the past year, Dell and Silver Lake worked to destroy the value of the Tracker by (1) raising the possibility of a Dell IPO, (2) floating the idea of a merger with VMware and (3) threatening a forced conversion of the Tracker into Dell common stock, among other tactics. These scare tactics are reminiscent of the tactics Machiavelli advised the Borgia rulers to use centuries ago.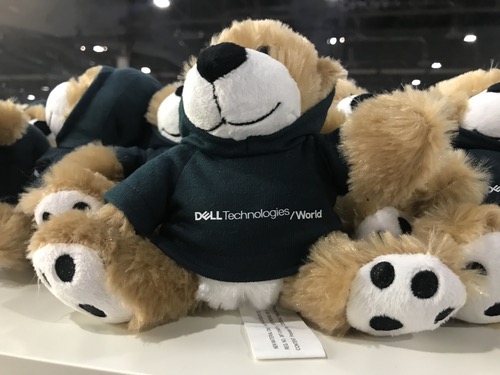 Dell and Silver Lake "are trying to capture $11 billion of value that rightly belongs to us, the DVMT stockholders. "As such, I intend to do everything in my power to STOP this proposed DVMT merger. In my opinion, it is better to have peace than war, but be assured, I still enjoy a good fight for the right reasons, and in the current situation, I do not see peace arriving quickly!" (Emphasis Icahn's.)
Icahn is proposing an alternate transaction allowing investors to cash out if they want, and has increased his stake in DVMT to 8.3%, from 1.2%, making him the second largest holder, according to Bloomberg.
Dell is proposing a $21.7 billion plan to buy out DVMT holders before issuing its own shares on the New York Stock Exchange, in a plan backed by private equity firm Silver Lake. (See No Customer Downside in Dell's Wall Street Return.)
Icahn has tangled with Michael Dell before; five years ago, he tried unsuccessfully to stop Dell and Silver Lake from taking Dell private in a $24.4 billion transaction.
Related posts:
— Mitch Wagner




Executive Editor, Light Reading