IBM, VMware Cement Cloud Partnership
IBM and VMware are cementing their cloud computing partnership, with Big Blue agreeing to license and distribute VMware offerings, including the company's Cloud Foundation, which is part of its Cross-Cloud Architecture.
The agreement comes as IBM kicks off its PartnerWorld conference Tuesday. The distribution and licensing deal, which the companies are calling a "first-of-its kind" agreement, means that IBM's 7,200-person strong channel can now resell these VMware cloud offerings.
Channel and reseller agreements are common in the IT industry, but the deal between IBM and VMware is significant to those watching the cloud market as companies jockey for position.
VMware has found financial success in the last year with its focus on its hybrid cloud strategy. The company has also signed agreements with large public and private cloud providers to help push its offerings to a large audience. (See VMware's Hybrid Cloud Plans Pay Off.)
Besides IBM, VMware has inked a deal with Amazon Web Services that is set to kickoff later this year. (See Enemies No More: Amazon & VMware Partner on Cloud.)
In August, VMware rolled out Cloud Foundation, which is designed to let network operators launch private clouds and then extend those abilities to public clouds. The bundle utilizes vSphere server virtualization, VSAN storage networking and NSX networking, along with SDDC Manager, which automates lifecycle management and operations. (See VMware Seeks Cloud Dominance by Building Bridges.)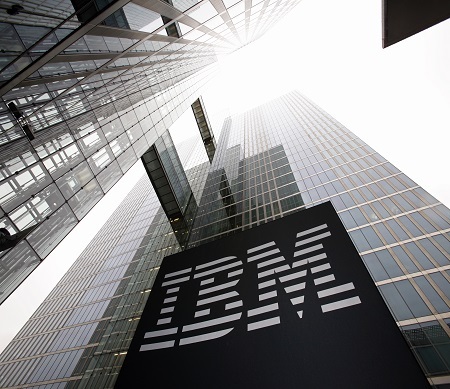 For its part, IBM has looked to expand its cloud operations as the company is looking to reinvent its business in a digital age that focuses on cloud, analytics, the Internet of Things (IoT) and security. IBM trails AWS in public cloud, and it's fighting with Google and Microsoft in the second tier, according to a recent analyst report. (See AWS Maintains Its Public Cloud Dominance.)
IBM has had more success providing private cloud services to customers, and it is the leader in this part of the cloud market, according to a recent report. The deal with VMware offers Big Blue another way to reach potential customers.
— Scott Ferguson, Editor, Enterprise Cloud. Follow him on Twitter @sferguson_LR.
---
CALLING ALL CLOUD, NFV AND SDN COMPANIES: Make sure your company and services are listed free of charge at Virtuapedia, the comprehensive set of searchable databases covering the companies, products, industry organizations and people that are directly involved in defining and shaping the virtualization industry.
---
PARTNER PERSPECTIVES
- content from our sponsors