Cloud and other so-called "strategic imperatives" are helping turn IBM's recent, five-year revenue decline into a distant bad memory. The company reported its third consecutive quarter of revenue growth Wednesday, with second-quarter revenue an even $20 billion, up 4% year-over-year.
Strategic imperatives -- comprising cloud, security, cognitive computing (including Watson), analytics, mobile and security -- are getting very close to overwhelming legacy business. Strategic imperatives contributed $39 billion revenue over the last 12 months, up 15%, representing 48% of revenue. (See IBM Reports $20B 2Q Revenue, Up 4% YoY.)
Cloud revenue, which includes hardware, software and services for hybrid, public and private cloud solutions, generated $18.5 billion over the last 12 months, up 23%. The portion of cloud revenue for IBM Corp. (NYSE: IBM)'s own "as-a-service" offerings -- including infrastructure-, platform- and software-as-a-service -- had an annual exit run rate of $11.1 billion in the quarter, up 26% year-over year.
Cloud now accounts for 23% of IBM revenue, up from 10% four years ago, IBM says.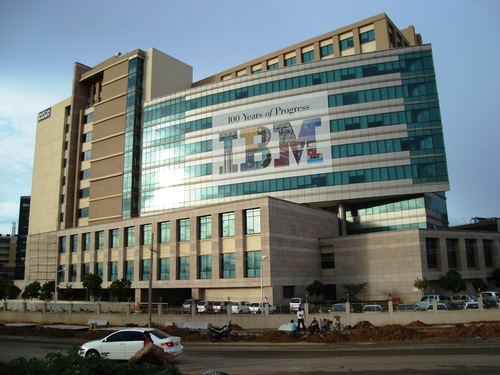 ---
Now entering its fifth year, the 2020 Vision Executive Summit is an exclusive meeting of global CSP executives focused on navigating the disruptive forces at work in telecom today. Join us in Lisbon on December 4-6 to meet with fellow experts as we define the future of next-gen communications and how to make it profitable.
---
"In summary, our performance this quarter underscores the extent we have repositioned our business over the last several years," James Kavanaugh, IBM senior vice president and chief financial officer, said on the company's earnings call Wednesday. "As I said, nearly half of our revenue is aligned with the strategic imperatives, which represent the emerging high value, high-growth segments in our industry. This also reflects a major portfolio shift for IBM, driven… by major shifts in our capital allocation and investment strategy."
As cloud, data and AI drive rapid tech industry restructuring, IBM's customers value "innovative technology in key emerging areas, the expertise to apply that technology in industry-specific processes and workflows, and a commitment that their enterprise data would be handled responsibly. This is IBM's differentiation, and we're seeing it come through in our revenue and profit performance," Kavanaugh said.
"Incumbency" is a key differentiator for IBM against its competition, Kavanaugh said. "We understand our clients' operating models, our clients' workloads, and our clients' business processes."
"This approach is particularly relevant since the majority of today's data -- 80% -- still live within enterprises (many of which are IBM cloud users, including the 10 largest global banks, nine of the top 10 retailers, and eight of the top 10 airlines)," an IBM spokesperson said an in email statement following the earnings call. "For large companies like these, sitting on decades of data and existing IT infrastructure investment, it's not practical, economical, or even permissible in some cases to immediately move all data to the public cloud."
However, cognitive solutions was a dark spot in the overall brightness of strategic imperatives. This category, which includes solutions software and transaction processing software, was flat year-to-year, at $4.6 billion. Parts of that category were strong, including analytics and vertical industry solutions, IBM said in its statement. However, much of that business is an annuity, with strong renewal rates but a longer time to valuation and realization. And transaction processing declined; transaction processing is essential to enterprises, but it is a stable-to-declining sector, Kavanaugh said.
GAAP earnings per share from continuing operations was $2.61, and operating non-GAAP earnings per share was $3.08, both up 5%.
For the full year, IBM expects operating, non-GAAP diluted earnings per share of at least $13.80.
Wall Street seemed happy with the results -- stock traded at $149.04, up 3.13% after hours. That's a contrast with IBM's last quarter, when IBM's stock took a nosedive despite revenue growth. (See IBM's Bouncing Back – Why the Stock Drop? and IBM Earnings Lesson: Don't Call the Mainframe a Dinosaur.)
Amazon is far and away the leader in the cloud market, with about 33% share, holding steady for 12 quarters. IBM is third-ranked, also holding steady, at about 8%. Microsoft, Google and Alibaba are all growing market share, at the expense of smaller players, according to a report from Synergy Research. (See Hyperscale Capex Leapt to a New High in Q1.)
— Mitch Wagner




Executive Editor, Light Reading