IBM Buying Red Hat for $34B, Turning Cloud Upside Down

Comment (4)
IBM, which has been struggling recently to keep up with its cloud competitors, just gave itself a rocket boost with the $34 billion acquisition of Red Hat Software, which was announced Sunday.
With the deal, IBM Corp. (NYSE: IBM) carves out a place for itself that's separate from the top cloud providers. Or, we should now say, other top cloud providers. Whereas Amazon, Microsoft and Google are primarily public cloud and software providers, IBM specializes in hybrid cloud, offering a deep hardware and software stack stretching back through literally 60 years of enterprise legacy, and looking ahead to the containerized and AI-enabled future.
Red Hat Inc. (NYSE: RHT) will operate as a "distinct unit" within IBM's Hybrid Cloud business, with 20-year veteran Red Hat CEO Jim Whitehurst staying on and reporting directly to IBM CEO Ginni Rometty, the two companies said in a statement Sunday. IBM will pay $190 per share in cash for Red Hat. (See IBM To Acquire Red Hat for $34B.)
Although it has been growing, IBM's cloud business has not been keeping up with the overall market. Its revenues were up 20% over the last 12 months, to $19 billion, according to quarterly earnings announced this month. (See IBM Is Losing the Cloud Race.)
But, during the quarter, overall cloud spending shot up an estimated 45% year-over-year, according to a report from Synergy Research. Synergy ranked IBM as third among top cloud providers, far behind Amazon -- which, as the number one provider, outsizes the next four competitors combined -- and also behind Microsoft. IBM lost market share slightly in that quarter, down 1%, while Google gained by 1%.(See Cloud Spending Growth Slows, While Big Providers Squeeze Little Guys Even Harder.)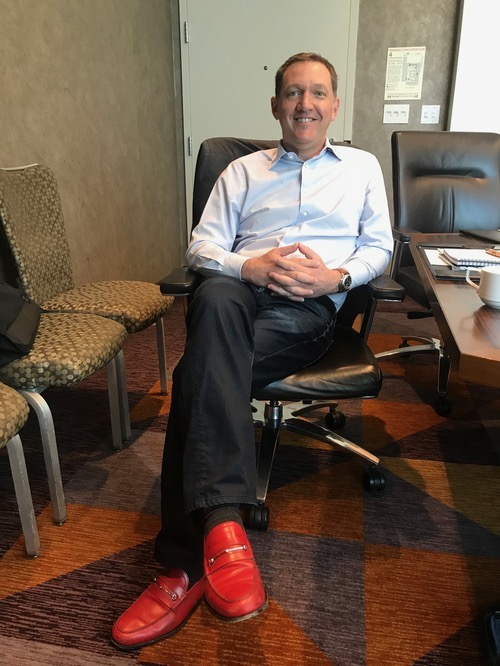 ---
Now entering its fifth year, the 2020 Vision Executive Summit is an exclusive meeting of global CSP executives focused on navigating the disruptive forces at work in telecom today. Join us in Lisbon on December 4-6 to meet with fellow experts as we define the future of next-gen communications and how to make it profitable.
---
"The acquisition is by far IBM's largest deal ever, and the third-biggest in the history of U.S. tech," according to CNBC. Larger deals include the $67 billion merger between Dell and EMC in 2016 and JDS Uniphase's $41 billion acquisition of optical-component supplier SDL in 2000. (See Dell Buys EMC for $67B in Biggest Tech Deal Ever and JDSU's Acquisition Hangover.)
Also: Rometty told CNBC that the deal should not be interpreted as part of any plan for her to transition out of her position as CEO at IBM.
"I'm still young and I'm not going anywhere," the 61-year-old Rometty told CNBC. (See IBM CEO Ginni Rometty: Darn Agile for a 106-Year-Old and IBM's Rometty: 'You Have to Get Comfortable With Being Uncomfortable'.)
Heavy Reading analyst James Crawshaw said IBM paid a "hefty premium to stock market value" -- 63% -- and noted that Red Hat is "a huge acquisition for any company, let alone IBM," whose next-largest acquisition was Cognos, in 2007 for $5 billion -- a fraction of the $34 billion IBM is paying for Red Hat.
"I would imagine IBM's shares will dip a little tomorrow as investors think they have overpaid and will mismanage the acquisition with corporate cultures not gelling," Crawshaw said Sunday.
Red Hat reported year-end revenue of $2.9 billion, up 21% year-over-year, in March. (See OpenStack & NFV Help Drive Red Hat Growth.)
On the other hand, the acquisition should be a positive for Canonical Ltd. , which will "now be seen as a true independent," Crawsaw said.
It's been a busy time for open source acquisitions. Microsoft closed its $7.5 billion GitHub acquisition Friday. And earlier this month, big data rivals Cloudera and Hortonworks agreed to merge in a $5.2 billion deal. (See Microsoft Completes $7.5B GitHub Acquisition and Behind the Cloudera-Hortonworks Merger: 'The Enemy of My Enemy Is My Friend'.)
Twitter buzzed over the deal Sunday.
Dan Sneddon, a Red Hat distributed system and network architect and senior principal engineer, was stunned: "I'm having trouble picking my jaw up off the floor. This probably won't be a bad thing in the long run, but calling this a surprise is an understatement."
Jeff Garzik, blockchain entrepreneur and Red Hat veteran, said: "As with $MSFT @Microsoft buying @github, we see the older tech giants trying to reinvent themselves, as legacy business models expire... and making billion-dollar bets on #opensource."
He also said IBM has been "directionless and trend-chasing. Always the 2nd mover on any innovation, rather than a leader. Famously legacy sales structures often lead to different IBM biz units competing against each other for the same customer. Will this reinvigorate IBM?"
"IBM makes a big move to attract software developers and position itself as the 'Switzerland' of the cloud world," New York Times technology and economics reporter Steve Lohr said on Twitter.

"The only upside I can see to an IBM/RHAT deal is if IBM lets Red Hat run it like a reverse takeover. Otherwise it's going to be 'How many Global Services consultants do you want with that OpenShift install?'" tech journalist Simon Le Gros Bisson tweeted.
Next page: Don't chat up Ginni Rometty in the bathroom
PARTNER PERSPECTIVES
- content from our sponsors
GUEST PERSPECTIVES
- curated contributions