Istio, an open source project backed by IBM, Google, Red Hat and others for connecting, managing and securing Kubernetes containers, hits version 1.0 Tuesday. But can Istio become ubiquitous without support from market leaders Amazon Web Services and Microsoft?
Istio, also backed by Lyft Inc. and Pivotal , is a "service mesh," picking up where Kubernetes leaves off. Kubernetes provides orchestration to run multiple containers, manage their lifecycle, keep them available and scale them up and down as needed. Istio is software for managing how containers interact with each other.
Istio provides visibility into container performance, support for user testing, updating controls and security for service interactions. The availability of version 1.0 of the software means those features are locked down, ready for deployment in production applications, and developers can write software to those features without worrying that the apps will break due to changes in future versions, as future Istio versions will be backwards-compatible with 1.0
"I really believe that Istio will become a default part of cloud-native architectures that people will build going forward," Jason McGee, IBM Corp. (NYSE: IBM) Fellow and VP, IBM Cloud, tells Light Reading.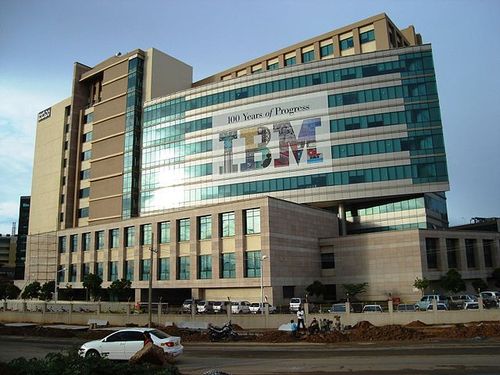 ---
Now entering its fifth year, the 2020 Vision Executive Summit is an exclusive meeting of global CSP executives focused on navigating the disruptive forces at work in telecom today. Join us in Lisbon on December 4-6 to meet with fellow experts as we define the future of next-gen communications and how to make it profitable.
---
But can a cloud technology become standard without participation of the two biggest cloud providers, Amazon Web Services Inc. and Microsoft Azure ? With an estimated 34% of market share, AWS leads its four next-biggest competitors combined, and Microsoft is second place. IBM and Google (Nasdaq: GOOG) are third and fourth, respectively, according to a report Friday from Synergy Research. (See Amazon Still Dominates Cloud Market, Bigger Than Next Four Competitors Combined.)
But McGee notes that Kubernetes quickly became industry standard, with Microsoft and Amazon climbing aboard the software relatively late. He said he expects Istio will, similarly, be able to sweep the board.
"If you look at where the center of gravity is in the industry around defining the model, it's in the cloud-native community, and Istio is part of that," McGee says.
Istio and Kubernetes are foundational to Google's Cloud Services Platform, a software infrastructure for deploying containerized applications both in the public cloud and on-premises, introduced last week. (At that time, Google announced general availability for Istio, and now IBM is announcing it again. But it's mean-spirited and nitpicky for us to even mention that.) In conjunction with CSP, Google introduced GKE On-Prem, software for running Kubernetes applications on-premises, complementing the same applications running on the public cloud. (See Google Launches Cloud Services Platform, a Toolkit for Kubernetes & Serverless Apps, Google Debuts On-Prem Kubernetes Server and Google Pushes Enterprise Strategy Beyond the Cloud.)
As part of the CSP launch, Google and Cisco Systems Inc. (Nasdaq: CSCO) announced Cisco Hybrid Platform for Google Cloud availability in August. The two companies announced the platform in June. At about the same time, Cisco's Kip Compton, senior vice president of the company cloud platform and solutions group, said to expect big things from Istio. (See Istio: The New Open Source Cloud Hotness.)
Related posts:
— Mitch Wagner




Executive Editor, Light Reading