Hewlett Packard Enterprise CEO Meg Whitman says she's "not going anywhere" from HPE, even though she talked with Uber about taking the top job at that company.
During HPE's quarterly earnings call on Tuesday, an analyst asked Whitman to "clear the air" regarding her commitment to HPE, after reports surfaced that Whitman had interviewed for the job of CEO at Uber. (See HPE's Meg Whitman Says No to Uber.)
Whitman said she was called in late on the Uber CEO search, and found the company similar to eBay. Whitman was CEO of eBay 1998-2008, growing the company from early days to an Internet titan. Uber, like eBay, is disruptive, relying on a community of drivers the way eBay relied on its community of sellers, Whitman said. The growth prospects remind her of eBay in the early days, she said. And she is an investor in Uber, she noted.
"In the end, it wasn't the right thing," Whitman said. "But I would say it has really nothing to do with HPE, which is quite special in its own right," with a strong growth strategy.
Whitman continued, "So the other thing is I've dedicated the last six years of my life to this company and there is more work to do ... I am here to help make this company successful and I'm excited about the new strategy."
She added, "So, lots more work to do and I actually am not going anywhere."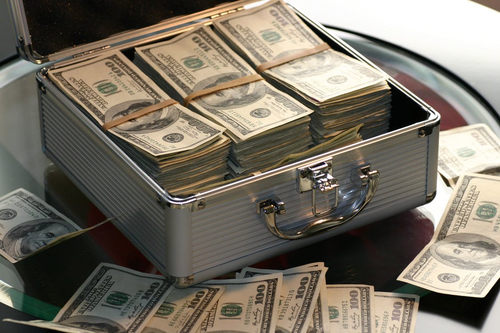 ---
Keep up with the latest enterprise cloud news and insights. Sign up for the weekly Enterprise Cloud News newsletter.
---
Whitman was also asked about the company's plans to acquire Cloud Technology Partners, announced Tuesday morning. CTP advises companies on moving to the cloud, which threatens HPE's core business, an analyst noted. (See HPE to Acquire Cloud Consulting Business.)
Whitman replied, "Listen, there are some workloads that customers probably should move to public cloud." HPE's customers need to decide where each app and workload belongs based on total cost of ownership and whether the customer wants to pay on a consumption basis, or capital expenditure. HPE will add its own expertise on private cloud to CTP's knowledge and skills, Whitman said.
She noted that HPE is partnered with Microsoft Azure for public cloud, and plans to offer Azure Stack, a version of Azure that runs on an appliance on enterprise premises. HPE sees its role as helping the customer find the right mix between public and private cloud, she said. (See Microsoft, HPE Partner on Azure Stack Expansion.)
As for the earnings themselves: HPE disclosed better-than-expected results for the third quarter of fiscal 2017, which ended July 31. Revenue was $8.21 billion, compared with $7.49 billion expected by analysts, according to Thomson Reuters. Results are affected by HPEs $8.8 billion spin-off of software assets to Micro Focus, completed last week. Exclusive of those software assets, the remaining HPE drew in $7.5 billion revenue for the quarter. (See HPE Spins Software Business to Micro Focus for $8.8B .)
HPE traded at $14.73 up 4.91% after hours Tuesday.
Related posts: