The Spaceborne Computer on the International Space Station is a little more than a year old, and NASA and Hewlett Packard Enterprise have decided it's time for it to get a job.
The computer was launched to the ISS in August 2017, and its mission until now was to simply test whether it could survive and operate for a full year, the time it can take to travel to Mars. It ran benchmarks and monitored stress levels to test the viability of a commercial off-the-shelf system (COTS) in the harsh conditions of space, including unpredictable radiation and temperatures, power outages, zero gravity, high altitudes and lost connectivity. (See HPE Blasting Spaceborne Supercomputer Into Space.)
Now that the 1 teraFLOP system has passed that test, the Spaceborne Computer will get to work on experimental data for ISS astronauts, Hewlett Packard Enterprise said Thursday.
With limited computing capabilities available in space, many calculations on research projects that start in space are processed on Earth. That works for research on the Moon or in low Earth orbit, between 400 and 1,000 miles above the Earth surface, where communication can be in near real-time with Earth. But when the source of the data is further out -- closer to Mars -- latencies grow up to 20 minutes, requiring local a computer in space, particularly if astronauts are faced with urgent problems.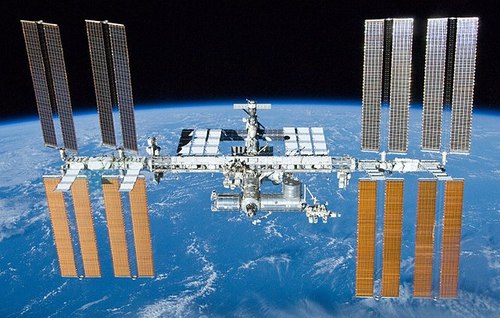 ---
Now entering its fifth year, the 2020 Vision Executive Summit is an exclusive meeting of global CSP executives focused on navigating the disruptive forces at work in telecom today. Join us in Lisbon on December 4-6 to meet with fellow experts as we define the future of next-gen communications and how to make it profitable.
---
The supercomputer project started life in 2014, in meetings between HPE and NASA. The vendor was already supplying NASA with computers to support the ISS, but NASA was looking ahead to a Mars mission, noting that the spaceship would need an onboard supercomputer for that journey.
"We need to know if we are going to be able to take smaller versions of our Earthbound supercomputer to Mars," Mark Fernandez, Americas HPC Technology Officer at HPE and Spaceborne Computer Payload Developer - Software, tells Light Reading.
The Spaceborne Computer is based on the HPE Apollo 40, a purpose-built high performance computing (HPC) platform. HPE picked two-socket Xeon workhorse nodes from the factory floor, and sent them to the ISS with zero hardening. Traditionally, hardware hardening for computer equipment in space is a multi-year, multi-million-dollar process, which results in equipment becoming obsolete by the time it makes the journey, Fernandez says. For example, CPUs on the Hubble Space Telescope+ are nine years old, and the ISS runs 386 processors -- more than 25 years old.
To protect the ISS supercomputer, HPE installed it in a locker in the form of a miniature 19-inch rack. "We do what we call 'hardening with software,'" Fernandez says. HPE uses monitoring sensors on the node with added software to make the device autonomous and self-correcting. The goal is to keep the machine going even in case of failure. Spacebound computers face possible damage from radiation and electrical fluctuations.
"Running as fast as you can is better than slow, running slow is better than idle, and running idle is better than turned off," Fernandez said.
The onboard computer needs to be self-sufficient at least part of the time; the ISS is not in constant contact with Earth. It loses connectivity many times a day, and even when there is a signal, it may be weak or flaky. "This is a very good proxy for going to the Moon, going to Mars, and having a self-sufficient computer that would enable the crews to be self-sufficient explorers," Fernandez said.
Next page: No trains running in space