Hewlett-Packard Enterprise is jiggering its cloud server business, getting out of the market of selling custom servers to the eight largest hypercloud providers in the world, such as Amazon and Microsoft.
Beginning in fiscal 2018 -- next month -- Hewlett Packard Enterprise will no longer sell custom commodity servers to the category it calls "Tier 1 Service Providers" -- Amazon, Google, Microsoft, Facebook, Apple, TenCent, Alibaba and Baidu, the company said in an email statement on Friday.
"We will continue selling our higher margin products like storage, networking and higher value servers to these companies," HPE says.
HPE disclosed the plans at a strategy day for analysts on Thursday. "These commodity server deals come at a very low margin and there is no services pull-through opportunity for the company," HPE President Antonio Neri told the analysts in remarks HPE emailed on Friday.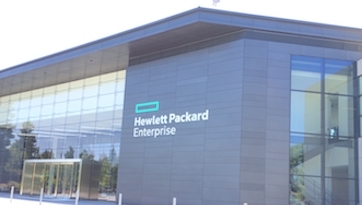 ---
Keep up with the latest enterprise cloud news and insights. Sign up for the weekly Enterprise Cloud News newsletter.
---
In other words, HPE doesn't make a lot of money on the commodity server deals, and they're not an opportunity for HPE to upsell with professional services.
HPE says it will continue to sell commodity servers to "Tier 2 and 3" service providers, "companies who have built their business in the cloud, including customers like Dropbox, eBay and Salesforce.com."
Neri adds, "For these customers, our focus is on gaining share with standardized compute platforms." HPE will sell those products without custom design, but with software and services, "providing value to our customers while ensuring profitability for our business."
HPE is in a three-way tie for leadership in the cloud infrastructure market. (See Cisco, HPE, Dell EMC Fighting for Cloud Infrastructure Dominance.)
The big hypercloud providers are a tough-to-crack market for vendors, but a lucrative one. They're tough to crack because they do so much of their own work internally, and demand custom designs. Indeed, Facebook co-founded the Open Compute Project as a means of making networking equipment into an open source commodity, and later expanded that drive to datacenter servers and other equipment. (See Open Compute Project Hits Critical Mass.)
On the other hand, vendors that crack the hypercloud market stand to make big bucks. For Arista Networks Inc. , Microsoft Corp. (Nasdaq: MSFT) alone is one of that company's biggest customers, accounting for more than 10% of Arista business, according to that company's most recent earnings call in August. (See Arista Surges 20% on Earnings Blowout.) However, Cisco Systems Inc. (Nasdaq: CSCO) is mounting a challenge to Arista there. (See Cisco & Microsoft Are Collaborating: Arista Should Be Worried.)
Related posts:
— Mitch Wagner




Editor, Enterprise Cloud News