Hewlett-Packard Enterprise (HPE) is continuing its 2017 acquisition streak with a $1 billion deal for Nimble Storage, a San Jose-based maker of flash and hybrid flash storage products.
The two companies announced the deal on Tuesday, March 7. HPE will pay about $12.50 per share for Nimble. In addition, the company plans to pay out Nimble's unvested equity awards, which are worth about $200 million.
Founded in 2007, Nimble has about 1,300 employees worldwide, and 10,000 customers. The deal between the two companies is expected to close in April.
The acquisition plays into HPE's hybrid IT plans that include public and private cloud computing infrastructures. The company plans to incorporate Nimble's flash products into its own 3Par storage portfolio, as well as HPE's MAS storage products, which are geared toward small and midmarket businesses.
Nimble also makes a predictive analytics product called InfoSight, and HPE plans to offer that through its various storage products as a way to provide greater insight and capabilities throughout the networks that it builds, whether it's public, private or hybrid cloud infrastructures.
"Customers deploying hybrid IT not only need the performance of flash storage but are looking for predictive intelligence to optimize their infrastructure," Antonio Neri, executive vice president and general manager of HPE's Enterprise Group, said in a statement. "With Nimble Storage and 3PAR, we can now deliver on those storage needs and provide more effective on-premises control and performance, at public cloud economics."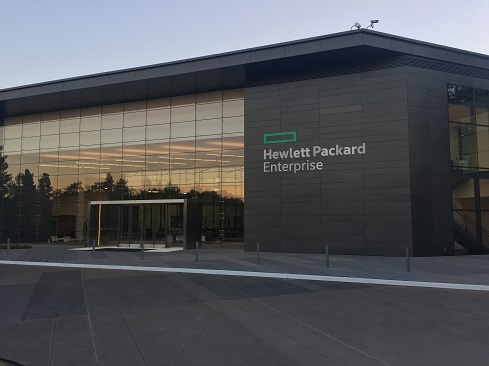 It has been a busy start to the year for HPE, which has made three other acquisitions since January. The largest had been a $650 million deal for SimpliVity, a maker of hyperconverged cloud servers. In addition, HPE inked deals for Niara, a behavioral analytics startup, and Cloud Cruiser, which makes software that helps tracks cloud usage. (See HPE Acquires Security Analytics Startup Niara.)
Taken together, these acquisitions are an effort to strengthen HPE's portfolio of software, analytics and cloud services, or what the company calls software-defined infrastructure, which not only offers companies ways to build clouds, but also opens to the door to technologies such as Internet of Things and machine learning.
Despite its buying spree, HPE reported a quarterly loss in February. Net revenue for the quarter totaled $11.4 billion, a 10% year-over-year decrease. (See Cloud Rains on HPE Earnings.)
— Scott Ferguson, Editor, Enterprise Cloud. Follow him on Twitter @sferguson_LR.
---
CALLING ALL CLOUD, NFV AND SDN COMPANIES: Make sure your company and services are listed free of charge at Virtuapedia, the comprehensive set of searchable databases covering the companies, products, industry organizations and people that are directly involved in defining and shaping the virtualization industry.
---