VMware paid $550 million to acquire Kubernetes startup Heptio -- more than ten times Heptio's total funding -- in a deal that closed last week, as VMware seeks to enhance its multicloud toolkit.
VMware Inc. (NYSE: VMW) entered into a definitive agreement to acquire Heptio for cash and assumed unvested equity awards, according to a Securities and Exchange Commission (SEC) filing Monday, Dec. 10.
Specifically, VMware plans to use Heptio assets to enhance its existing Pivotal Container Services (PKS) portfolio. PKS is a Kubernetes lifecycle management platform for which VMware partners with Pivotal ; both companies are controlled by Dell Technologies.
Heptio tools will augment VMware PKS, a packaged enterprise software suite, and VMware Cloud PKS, a Kubernetes multi-cloud service currently in beta, according to a blog item posted Tuesday by Paul Fazzone, senior vice president and general manager of the VMware cloud native apps business unit. VMware will enhance Heptio's tools with enterprise capabilities for disaster recovery, auditing, diagnostics and traffic delivery. These capabilities will be available to users running Kubernetes on vSphere for hybrid cloud or using Kubernetes on public cloud.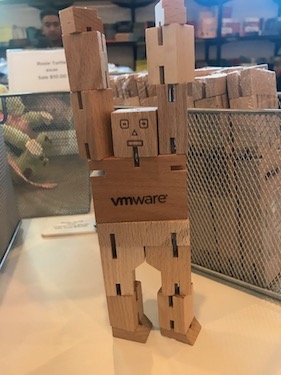 "We are committed to Kubernetes -- both the technology and the community," Fazzone says. "Kubernetes represents the next frontier of infrastructure modernization, and we will be focused on helping customers gain meaningful business value from Kubernetes regardless of where and how they choose to operate it." (See VMware Climbs On the Istio Train for Kubernetes Management.)
The acquisition is a substantial payday for Heptio's investors; the company has raised $33.5 million funding in two rounds since its 2016 founding, most recently last year. The company was founded by Joe Beda and Craig McLuckie, two Google (Nasdaq: GOOG) alumni who helped create Kubernetes. VMware announced the acquisition last month. (See VMware Swings to Kubernetes.)
Multi-cloud and Kubernetes are driving significant M&A activity. IBM Corp. (NYSE: IBM) plans to acquire Red Hat for $34 billion to beef up its multi-cloud and open source cultures. And Red Hat itself bought Kubernetes toolmaker CoreOS for $250 million in January. (See IBM-Red Hat: A Crazy Plan That Might Work, How Red Hat Could Give IBM's Telco Strategy a New Lease of Life and Red Hat Buys CoreOS for $250M, Building Kubernetes Muscle.)
VMware has been navigating a multi-year transition from its roots in on-premises, data center, server virtualization to a multi-cloud future. It's been using acquisitions to drive that change. It acquired Nicira for software-defined networking in 2012 for $1 billion, and VeloCloud for SD-WAN last year, for $449 million. (See What VeloCloud Cost VMware , VMware to Acquire SD-WAN Startup VeloCloud and VMware to Buy SDN Startup for More Than $1B.)
Related posts:
— Mitch Wagner



Executive Editor, Light Reading