Alphabet's Google is dropping out of competition for a Pentagon cloud computing contract valued at more than $10 billion, which the company says conflicts with its corporate values. Also, says the company, parts of the project are out of scope of its current government certifications.
The Joint Enterprise Defense Infrastructure cloud (JEDI) involves moving massive amounts of Defense Department data to the cloud. Companies are due to submit bids for the contract, which could last as long as ten years, October 12, according to a reported from Bloomberg, which broke the story Monday afternoon. (See Oracle Leads Lobby Against AWS for Juicy Pentagon Deal – Bloomberg .)
Months ago, Google (Nasdaq: GOOG) decided not to renew its contract with a Pentagon artificial intelligence program called Project Maven, after extensive protests from employees about working with the military.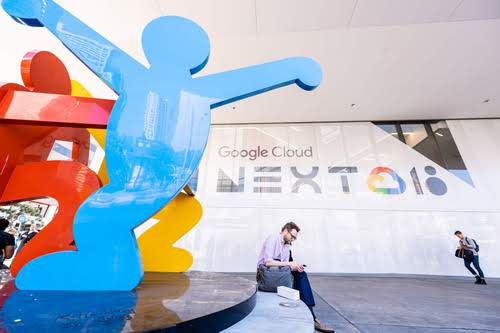 ---
Now entering its fifth year, the 2020 Vision Executive Summit is an exclusive meeting of global CSP executives focused on navigating the disruptive forces at work in telecom today. Join us in Lisbon on December 4-6 to meet with fellow experts as we define the future of next-gen communications and how to make it profitable.
---
Google confirmed the report to Light Reading. "While we are working to support the US government with our cloud in many areas, we are not bidding on the JEDI contract because first, we couldn't be assured that it would align with our AI Principles and second, we determined that there were portions of the contract that were out of scope with our current government certifications," the company said in a statement.
The JEDI contact is winner-take-all, and that's attracted protest from Microsoft, IBM, Oracle and other companies that would rather split the contract among a number of providers.
Google would have bid on the proposal if the project had been split, the company says. "Had the JEDI contract been open to multiple vendors, we would have submitted a compelling solution for portions of it," it said. "Google Cloud believes that a multi-cloud approach is in the best interest of government agencies, because it allows them to choose the right cloud for the right workload. At a time when new technology is constantly becoming available, customers should have the ability to take advantage of that innovation."
Google adds: "We will continue to pursue strategic work to help state, local and federal customers modernize their infrastructure and meet their mission critical requirements."
Tom Warren, a senior editor at The Verge, is skeptical of Google's high-minded claims:
The key part here is Google's real reason, not its company values. "There were portions of the contract that were out of scope with our current government certifications." https://t.co/2av92UDSRU

— Tom Warren (@tomwarren) October 8, 2018
Also:
But working with China is TOTALLY consistent with "its corporate values."

Google: Just Be Evil. https://t.co/2qrzt5OLOr

— streetwiseprof (@streetwiseprof) October 8, 2018
Related posts:
— Mitch Wagner




Executive Editor, Light Reading