SAN FRANCISCO – Google Next 2018 – Google is partnering with GitHub on a platform for Continuous Integration/Continuous Delivery (CI/CD) software development, despite GitHub's connection with competitor Microsoft.
The partnership is based on Cloud Build, a CICD platform Google launched Thursday to help developers build applications with the scalability, flexibility and security required in the cloud.
As part of that service, Cloud Build integrates with the GitHub developer collaboration platform. Cloud Build will work with any repository on GitHub, Melody Meckfessel, VP engineering, Google Cloud, said in a blog post Thursday.
This isn't Google's first date with GitHub; Google is a top contributor of code to GitHub repositories.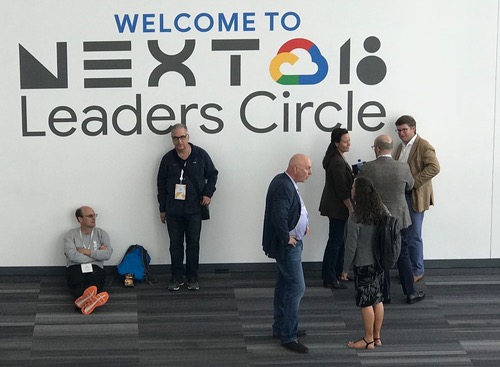 ---
Now entering its fifth year, the 2020 Vision Executive Summit is an exclusive meeting of global CSP executives focused on navigating the disruptive forces at work in telecom today. Join us in Lisbon on December 4-6 to meet with fellow experts as we define the future of next-gen communications and how to make it profitable.
---
Microsoft plans to acquire GitHub in a $7.5 billion deal announced last month and expected to close by the end of the calendar year, giving Microsoft access to one of the Internet's biggest and most important communities of open source software developers.
The platform and partnership look potentially quite useful for developers, but it's also good corporate strategy and marketing for the cloud providers. Microsoft swears to keep GitHub independent after the deal closes, expected by the end of the calendar year. That oath looks more credible with GitHub's partnership with competitor Google. Google, for its part, cultivates cloud independence, and partnering with a competitor burnishes that image. And both Google and Microsoft lag in the cloud market far behind Amazon Web Services Inc. , so partnering against a common enemy works for them both.
Related posts:
— Mitch Wagner




Executive Editor, Light Reading