Someday, the consistent growth in sales for AWS and Microsoft Azure will have to stop.
"Someday" wasn't today. Amazon Web Services Inc. reported third-quarter sales of $4.6 billion, representing revenue growth of roughly 42% year-over-year, same as the previous quarter. Microsoft Corp. (Nasdaq: MSFT) reported that Azure grew 90% year-over-year during the company's first fiscal quarter, which ended Sept. 30 -- again matching the growth trend of recent quarters.
Microsoft doesn't specify Azure's revenues, but the company did say the Intelligent Cloud division, which includes Azure, reported sales of $6.9 billion, up 14% year-over-year.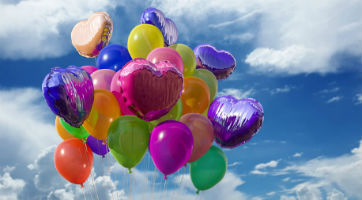 Ever since Amazon.com Inc. (Nasdaq: AMZN) started breaking out AWS revenues, it's been clear that the cloud is carrying the company's profitability. That was evident this past quarter as well. Amazon's total operating income was $347 million, while AWS's operating income came in at $1.17 billion.

Overall, Amazon reported revenues of $24.7 billion, compared with $21.1 billion in the same quarter last year. The company's net income was $197 million, or $0.40 per diluted share, compared with $857 million, or $1.78 per share, a year ago.

Microsoft reported first-quarter revenues of $24.5 billion, versus $21.9 billion a year ago. Net income was $6.6 billion, or $0.84 per share, compared with $5.7 billion, or $0.72 per share, a year ago.

— Craig Matsumoto, Editor-in-Chief, Light Reading