Facebook Alumni-Led Database Startup YugaByte De-Stealths With $8M Funding
Startup YugaByte, which is run by ex-Facebook engineers, thinks it's got a database that can compete with Oracle and a crowded market of other established proprietary and open source incumbents.
YugaByte, which comes out of stealth Thursday with $8 million funding, says it stands out from the crowd by delivering a database that's portable across public and private clouds, and also provides the performance needed for customer-facing, mission-critical applications.
The founders are former Facebook engineers, where they worked to scale the Apache HBase Hadoop database for massive, real-time workloads such as Facebook Messages and Operational Data Store. They are CEO Kannan Muthukkaruppan, CTO Karthik Ranganathan, and software architect Mikhail Bautin. Also on the YugaByte team are other veterans of Facebook, as well as Oracle Corp. (Nasdaq: ORCL), Nutanix Inc. and Google (Nasdaq: GOOG).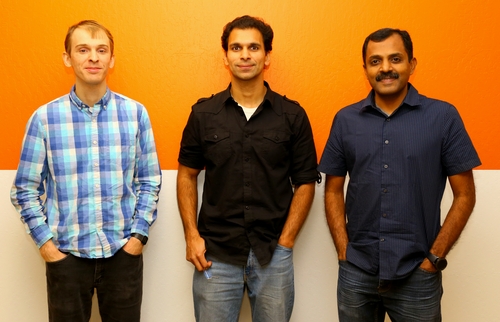 ---
Keep up with the latest enterprise cloud news and insights. Sign up for the weekly Enterprise Cloud News newsletter.
---
YugaByte's goal is to bring to databases the portability, scalability and performance that Kubernetes and Docker permit for microservices apps. "While the container ecosystem led by Docker & Kubernetes has enabled enterprises to realize this vision for the application tier, the data tier has remained a big challenge," the company says in a statement. That's because legacy SQL and NoSQL databases weren't architected for today's cloud.
The YugaByte DB uses lessons from Oracle, Apache HBase, Cassandra and Google Spanner to bring the best of SQL and NoSQL to a platform built for cloud-native infrastructure. YugaByte DB provides high scalability, performance and reliability and runs on public clouds, on-premises data centers and hybrid environments, the company says.
"YugaByte wants to enable the enterprise to build mission-critical applications in a cloud-native fashion. There is no database that helps people do this quickly and easily," Ranganathan tells Enterprise Cloud News.
Other databases provide parts of what YugaByte does, but no single company does all of it, Ranganathan says. For example, Oracle has the performance and scalability, but is difficult to run in a public cloud, and locks users into its ecosystem.
Meanwhile, Amazon Web Services Inc. Redshift, as well as Hadoop and Snowflake, provide online analytical processing (OLAP) for analysis, but not the performance required for line-of-business applications, Ranganathan says.
The $8 million Series A funding round is led by Ravi Mhatre of Lightspeed Venture Partners and other angel investors including Jeff Rothschild, former VP of Infrastructure at Facebook. Bipul Sinha, CEO of Rubrik, is a strategic advisor to the company.
Related posts:
— Mitch Wagner




Editor, Enterprise Cloud News