Extreme Networks says it's getting into the high-end data center business, as it announced on Wednesday a $55 million plan to buy Brocade's data center switching, routing and analytics lines.
Extreme Networks Inc. (Nasdaq: EXTR) said it expects to generate more than $230 million annualized revenue from the acquired assets, with the deal expected to close within 60 days following the closing of Broadcom Corp. (Nasdaq: BRCM)'s acquisition of Brocade Communications Systems Inc. (Nasdaq: BRCD). (See Broadcom Buys Brocade for $5.9B, Will Ditch Ruckus & IP Biz.)
Extreme will pay $35 million at closing and $20 million in deferred payments, with additional potential performance payments over five years.
The deal will cement Extreme's position as the third-largest networking company, and the only end-to-end networking company focused exclusively on the enterprise, Ed Meyercord, Extreme president and CEO, said in on a conference call announcing the deal Wednesday afternoon.
"We will be the only pure-play networking company that is exclusively focused on delivering enterprise networking solutions end-to-end with the highest level of commitment to customer support," Meyercord said. The combined company will provide technology from the data center to the access edge with common control, analytics and management software and networking fabric, for both large and small enterprise customers.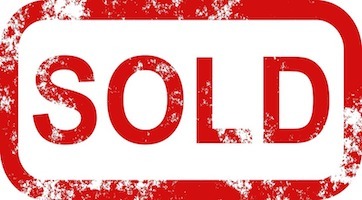 Wall Street loved the deal for Extreme. Extreme stock traded at $7.55, up a hefty 16.87% after hours Wednesday. Broadcom stock traded at $221.99, up 0.31% after hours. And Brocade traded at $12.44, up 0.08% (in other words, flat).
Extreme expects Brocade to generate $230 million in additional revenue for the combined company.
Prior to Broadcom announcing its Brocade acquisition, Brocade's data center business was running at $300 million or more. Uncertainty following the Broadcom announcement caused that business to decline, but Extreme expects a demand boost based on the returned certainty due to its acquisition of Brocade, followed longer-term growth of up to 5%. (See Brocade Debuts Long-Overdue Router Refresh.)
Extreme sees the acquisition as complementary, with very little overlap. Extreme focuses on data centers with fewer than 2,000 physical servers, while Brocade ranges higher.
Extreme has been on a shopping spree. Earlier this month, it put in a stalking horse bid -- or first offer -- for Avaya's networks unit, which includes Ethernet switches, WLAN gear, security and infrastructure management tools. Extreme will get those assets unless Avaya receives competing bids. (See Avaya Offloads Its Networks Biz to Extreme for $100M.)
Extreme also acquired Zebra's wireless LAN business in a deal that closed in October. Extreme expects the Zebra business to generate more than $115 million in annualized revenue and the Avaya business to generate more than $200 million annualized revenue.
Broadcom's acquisition of Brocade will likely close in Broadcom's third quarter, ending July 30. Upon announcing the deal in November, Broadcom made it clear that it was going to sell off Brocade's IP networking business, to avoid competition with key customers including Cisco. Step one was to sell Brocade's Ruckus Wireless unit to Arris (which is focused on service providers, as opposed to Extreme's enterprise focus). (See Is Ruckus Right for Arris?)
— Mitch Wagner
Editor, Enterprise Cloud News