Dell plans to move forward with a plan to take the company back to public markets, despite investor Carl Icahn's public declaration he plans to fight the proposal.
Dell plans to buy out a so-called "tracking stock," which trades as DVMT. Icahn said Monday he believes the plan cheats Dell investors. Icahn warned: "In my opinion, it is better to have peace than war, but be assured, I still enjoy a good fight for the right reasons, and in the current situation, I do not see peace arriving quickly!" Icahn increased his stake in DVMT to 8.3%, from 1.2%, making him the second largest holder. (See Icahn Declares War on Dell's Planned Return to Public Markets .)
But a Dell spokesperson said in an email statement Tuesday that the proposed offer "is fair and in the best interests of DVMT shareholders." The offer is a 29% premium to the DVMT share price immediately prior to the announcement of the transaction, the company said, adding shareholders have an opportunity to hold an interest in Dell Technologies, or a piece of $9 billion in cash, whichever they prefer.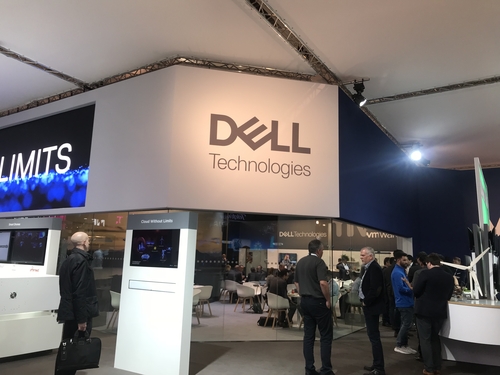 ---
Now entering its fifth year, the 2020 Vision Executive Summit is an exclusive meeting of global CSP executives focused on navigating the disruptive forces at work in telecom today. Join us in Lisbon on December 4-6 to meet with fellow experts as we define the future of next-gen communications and how to make it profitable.
---
Said the spokesperson:
The transaction is the result of a very transparent and thorough process of evaluating multiple alternatives. After discussions with approximately 40% of the DVMT shareholder base and arms-length negotiations with Dell, an independent Special Committee representing DVMT shareholders and supported by its own financial and legal advisors, determined consistent with its legal obligations that this transaction was the best available option for DVMT shareholders.
Dell "expects to file definitive proxy materials in the coming weeks and set a date for a shareholder vote," with unaffiliated shareholders getting to vote on the transaction in the fourth quarter of calendar 2018. The deal requires shareholder vote for approval, Dell notes.
This isn't the first fistfight between Icahn and Michael Dell; five year ago, Icahn tried and failed to stop the company going private in a $24.4 billion transaction.
Related posts:
— Mitch Wagner




Executive Editor, Light Reading