Dell Reaps Benefits of Cloud Infrastructure
In the past three months, Dell Technologies benefited from its customers investing more in cloud computing technologies, especially hyperconverged infrastructure, although the company posted a $1.5 billion loss during its fiscal first quarter.
Although a privately held company, Dell released its 2018 first-quarter financial results on June 7. The numbers show revenue of $17.8 billion and non-GAAP revenue of $18.2 billion. However, the company posted a loss of $1.5 billion, with non-GAAP operating income of $1.2 billion.
In a statement, CFO Tom Sweet noted that Dell struggled with component costs during the quarter, which helped drag down the bottom line, despite growth in several areas. The company also noted that it has now integrated its sales team with EMC.
Dell has a cash and investments balance of $14.9 billion.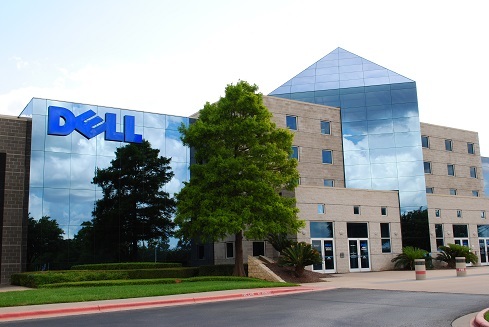 Within its Infrastructure Solutions Group, which includes hyperconverged, converged, storage, servers and other cloud components, the company posted $6.9 billion in revenue during the quarter, with an operating income of $323 million. Dell's hyperconverged portfolio grew at triple digits and its all-flash products grew in double digits. The company also saw increased demand for its Virtustream Public Cloud.
Public and private cloud platforms use hyperconverged infrastructure, which includes storage, compute and virtualization in a single fabric of servers. In addition to Dell, Hewlett Packard Enterprise is considered another leader in this market and, at its Discover show this week, detailed how it plans to expand in this area. (See HPE Goes All in With Hybrid IT.)
The infrastructure group also posted revenue of $3.2 billion in servers and storage and $3.7 billion in storage.
In the Client Solutions Group, which includes PCs, Dell reported revenue of $9.1 billion, a 6% year-over-year growth, and operating income of $374 million.
While Dell is a private company, it does own VMware, which recently reported its public results. In its statement on Thursday, Dell noted that the virtualization company posted first-quarter revenue of $1.7 billion with operating income of $486 million and represented 28% of overall revenue. (See VMware's Cloud Momentum Continues in Q1.)
Related posts:
— Scott Ferguson, Editor, Enterprise Cloud News. Follow him on Twitter @sferguson_LR.