On the one-year anniversary of its agreement to buy EMC, Dell Technologies posted its second-quarter 2018 financial results, which include $19 billion in revenue during the quarter against a net loss of $978 million.
In addition to releasing its quarterly financial report on Thursday, Dell announced a multi-year agreement with GE to supply that company with IT infrastructure, including servers, storage and backup, as well as a slate of professional services. The exact size of the deal between the two companies was not released, but Dell noted it was the largest non-government contract in its history.
"We are excited to deepen our relationship with GE to enable them to better serve customers and to continue our mutual exploration of what's possible for the industrial internet," CEO Michael Dell wrote in the September 7 statement.
Although Dell is now a privately owned company, it continues to release its financial results. (See Dell Reaps Benefits of Cloud Infrastructure.)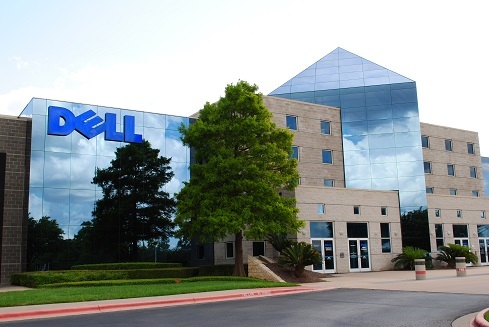 For the quarter, Dell's Infrastructure Solutions Group, which includes the company's infrastructure and cloud divisions, posted revenue of $7.4 billion, a 7% quarter-over-quarter increase. Server and networking revenue totaled $3.7 billion and storage revenue hit $3.7 billion. Operating income for the quarter totaled $430 million.
In the last three months, Dell has seen increasing demand for its hyperconverged products, including its VxRail appliance, which now has more than 2,000 customers. (See Dell EMC Places Big Bets on Hyperconverged in Vegas.)
Right now, Dell is in a three-way tie with Hewlett Packard Enterprise and Cisco for dominance in the cloud infrastructure market. (See Dell, HPE, Cisco Top Cloud Infrastructure Market – Analysts .)
On the other side, the Client Solutions Group, which includes PCs, saw second-quarter revenue of $9.9 billion, a 7% year-over-year increase. Operating income include totaled $566 million for the quarter.
---
Keep up with the latest enterprise cloud news and insights. Sign up for the weekly Enterprise Cloud News newsletter.
---
In addition, VMware, which is owned by Dell, accounted for nearly 30% of all the company's revenue during the quarter. When VMware announced its own second-quarter results in August, the company posted revenue of $1.9 billion, a 12% year-over-year increase. (See Cloud, Digital Marketing Driving IT Hiring in 2017.)
At the end of the quarter, Dell reported that it now employs 140,000 people worldwide. In addition, the company has now paid down about $1 billion of its core debt. Dell merged with EMC in a $67 billion deal that created one of the world's largest private companies. Since that time, Dell has focused more of its energy on hybrid cloud and supplying infrastructure to cloud service providers. (See Dell-EMC deal closes next week.)
Related posts:
— Scott Ferguson, Editor, Enterprise Cloud News. Follow him on Twitter @sferguson_LR.