Cisco posted solid but unexciting financial results for its fiscal second quarter as the company continues to move away from its traditional networking gear and equipment base toward a business defined by software, cloud, security and other services.
The company posted the results on Feb. 15 for the second quarter, which ended on Jan. 28.
While Cisco managed to beat Wall Street expectations for the quarter, revenue and net income declined and the company posted a mixed picture of its various businesses. While divisions such as security, collaboration and wireless all saw increases in revenue, its routing business' revenues declined 10%, the switching division fell 5% and data center dropped 4%.
On the service provider video front, revenue declined by 41%, however, part of that was due to the sale of the business to Technicolor. (See Technicolor Closes on Cisco Set-Top Business.)
Overall, it was the fifth consecutive quarter of decline for Cisco.
In his comments, CEO Chuck Robbins stressed that Cisco was moving toward its goal of delivering more software and services to customers, whether that is through cloud services or through security and analytics. He also noted that the AppDynamics acquisition, which the company announced in January, is part of this overall plan. (See Cisco's AppDynamics Deal Goes Beyond Cloud.)
"Combing Cisco's infrastructure, networking and security analytics with the application analytics from AppDynamics, we will provide customers with unprecedented insights to improve business performance," Robbins told analysts Wednesday.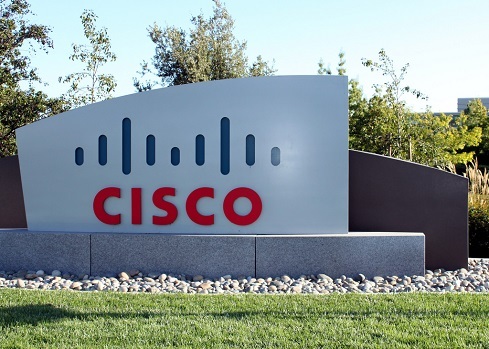 In the service provider part of its business, Robbins told analysts that the company's customers are looking at different areas of investments and these demands change from one quarter to the next. He stressed that this part of the business should be looked at long term and not by each quarter.
For its second financial quarter, Cisco posted revenue of $11.6 billion, which was a decrease of 2% from the second quarter of 2016, when revenues totaled $11.8 billion. Net income totaled $2.3 billion, a 25% decrease from the $3.1 billion the company posted a year ago. Earnings per share totaled $0.47.
Non-GAAP earnings per share, which excluded the company's SP video business, totaled $0.57.
Wall Street analysts were expecting non-GAAP earnings per share of $0.56 and revenue of $11.55 billion.
In the overall global economy, Robbins said Cisco was seeing some problems in Europe due to political issues there, but the company did see growth opportunities in the United States and healthy demand from the enterprise.
Robbins was also asked about the Cisco and Ericsson relationship. While he noted that there has been some "uncertainty," Robbins noted the partnership was still strong and that Ericsson's new CEO was committed to making the deal work. (See Ericsson Appoints Investor AB's Ekholm as New CEO.)
— Scott Ferguson, Editor, Enterprise Cloud. Follow him on Twitter @sferguson_LR.
---
CALLING ALL CLOUD, NFV AND SDN COMPANIES: Make sure your company and services are listed free of charge at Virtuapedia, the comprehensive set of searchable databases covering the companies, products, industry organizations and people that are directly involved in defining and shaping the virtualization industry.
---