Cisco Looks to Allay Cloud Bill Shock
Cisco is looking to eliminate the nasty surprise that enterprises frequently get when they receive the bill after migrating workloads to the cloud.
The cloud provides flexibility, scalability and reduced operational requirements, but the costs are often unpredictable. Cisco is looking to take away the unpredictability with new management software introduced as part of the latest version of its data center server, the Cisco Unified Computing System (UCS) M5 generation, introduced Tuesday.
"Developers and end users expect IT to deliver the speed of cloud with that kind of immediacy and scaling. What they don't recognize is the cost and difficulty that goes with that," Todd Brannon, Cisco Systems Inc. (Nasdaq: CSCO) director of product marketing for unified computing, tells Enterprise Cloud News. "Folks go to the public cloud, and a few months later they get eye-popping bills from Bezos [Amazon.com Inc. (Nasdaq: AMZN) CEO Jeff Bezos,] and say, 'What have I gotten myself into here?'"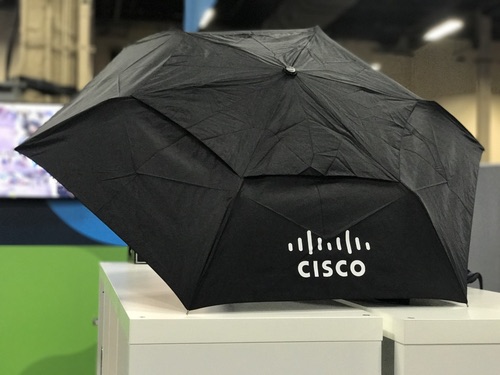 Brannon adds, "We're helping IT make more informed decisions and turn to stakeholders with more informed options."
As part of the server upgrade, Cisco introduced two new software packages: Cisco Workload Optimization Manager, based on software from Turbonomic, automatically optimizes workloads, manages I/O, CPU cores, memory and storage latency to optimize performance automatically, Joann Starke, senior manager, product marketing, for enterprise cloud, tells Enterprise Cloud News. (See Former GE CIO Bets $50M on Cloud Startup Turbonomic .)
Using data from Workload Optimization Manager, enterprises can plan and provision public cloud, forecasting the costs of moving to a public cloud versus keeping workloads on premises in a private cloud, Starke says.
The Cisco announcement follows the introduction by Cisco competitor VMware of a new version of its vRealize cloud management platform to let enterprises move workloads to wherever they are most cost-effective, on private cloud or Amazon Web Services. Starke says the VMware Inc. (NYSE: VMW) software only manages VMs, while Workload Optimization Manager manages network and storage as well. The two tools are complementary, she says. (See VMware Lets You Fiddle With Your Hybrid Cloud to Cut Costs.)
---
Keep up with the latest enterprise cloud news and insights. Sign up for the weekly Enterprise Cloud News newsletter.
---
Additionally, Cisco introduced UCS Director 6.5, with support for automating native PowerShell, Microsoft's scripting language, as well as enhanced support for virtual machines on Linux guest OSes and integration with Workload Optimization Manager.
Also on Tuesday, Cisco introduced server hardware based on Intel's new Intel Xeon Scalable processors, also introduced Tuesday. Compared with previous generations, the new servers improve performance, particularly for data-intensive workloads such as real-time analytics and in-memory computing, as well as high GPU density.
The UCS announcements follow Cisco's launching its "network intuitive" strategy, to automate network management. The new UCS capabilities fit with that direction by automating infrastructure and virtual machine configuration based on intent, Brannon says. (See Cisco's 'Network Intuitive': A Risky Transition, Cisco Declares a New Era of Intent-Based Networking and Cisco Makes 'Intuitive' Bet to Reconquer Networks.
— Mitch Wagner
Editor, Enterprise Cloud News
---
CALLING ALL CLOUD, NFV AND SDN COMPANIES: Make sure your company and services are listed free of charge at Virtuapedia, the comprehensive set of searchable databases covering the companies, products, industry organizations and people that are directly involved in defining and shaping the virtualization industry.
---