Cal Poly 'Leapfrogs' Into the Future With Cloud

Comment (19)
William Britton has a joke about the data center that supports California Polytechnic State University.
Britton, the CIO and vice president of information technology at Cal Poly, has been dealing with an aging data facility for years. How out-of-date is the infrastructure? There are three banks of servers located directly under a restroom built more than 50 years ago.
"We are literally one flush away from losing all of our data at Cal Poly," Britton said with a laugh during an interview with Enterprise Cloud News to talk about updating technology at the university.
"Buying something that way I guess in the old days made sense," Britton added. "They've tried to leak proof that room so many times it's impossible. It's a 1960s building. It's going to leak."
Leaky server rooms are one of several reasons Britton and his IT team at Cal Poly decided running and supporting a data center, even at university with a reputation for high-tech innovation and engineering prowess, is no longer viable.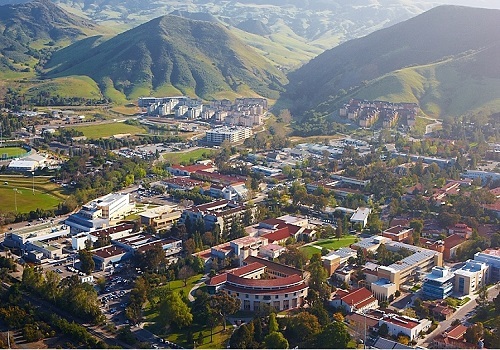 Instead, the university plans to go all-in on the public cloud.
Earlier this month, the university signed a contract with Amazon Web Services to provide infrastructure-as-a-service (IaaS) and other public cloud services. It's part of a three-year plan that will see Cal Poly close most of the current data center, which stands at about 3,500 square feet and includes 900 virtual machines, 120 kilowatts of power and 250TBs of storage.
Most of that space will be converted into dormitories and other facilities. The university has about 21,000 students plus faculty and staff.
It's not only the infrastructure that Cal Poly is moving to the cloud. Britton and his team plan to convert most of the applications to cloud-based, software-as-a-service (SaaS) workloads not only for students and faculty, but also for the support staff who run the school, which includes payroll, database services, mobile applications, data warehouse, content management services, as well as security and other apps.
"We're declaring it all in," said Britton. "By all in we mean 80% of what we do today on the operational floor will disappear. It will move into a cloud expatiation. And that also means the applications will go there, and the service storage for those applications."
Dealing with legacy
It wasn't always this way at Cal Poly.
Founded in 1901, the university, which is located in San Luis Obispo, Calif., has been part of the California State University system since 1960, and the school developed a reputation for engineering and research over those decades. It first established its own data center in the 1950s with generous help from the school's alumni and developed some of the first point-to-point communication using IBM mainframes and other gear years before the world wide web and the Internet.
Over the ensuing decades, investments did not keep up with the times, and some of the technology became out-of-date. In addition, like many enterprises, the data center became a patchwork of different technologies that needed different maintenance and updates. At that point, the school needed to make a decision -- building new, continuing to patch and update or trying something new.
A new data center would cost about $8 million, and that number could have soared past $20 million when factoring in heating, cooling, electricity and data back-up and recovery.
"We as a group decided a few years ago to not do a refresh of any significant magnitude, but to begin the journey into looking at and researching what was available in the cloud. Could the cloud do these things that we're talking about?" Britton noted.
All-in on cloud
It was at that point that Britton and other members of the school's leadership, including the CFO and provost, approached AWS after considering other cloud providers. Cal Poly's team was impressed with Amazon's culture and its ability to work with the university, especially when it came to budget concerns. (See
Cloud Hopping: 5 Tips on Migrating Between Public Clouds
.)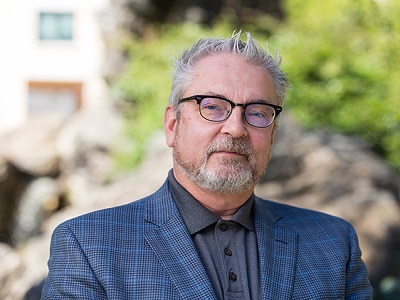 "We saw a lot of companies moving to the cloud," said Britton. "We saw the government moving to the cloud. I mean, of all people, the government. One of AWS's best customers is the CIA. And they were moving to the cloud. And our question was, 'Good God, if they could do it, why not a university? Why not us?' "
Britton, who is also the Director of the Cybersecurity Center at Cal Poly University, sees no limits or security concerns within the cloud. In fact, one of the major promises of the cloud -- its ability to provide computer power on-demand and then to power down when it's not need -- is a feature that the university can take advantage of right away.
---
M&A activity is turning the cloud upside down. Find out what you need to know in our special report: Mergers, Acquisitions & IPOs are Rocking the Cloud.
---
"We are stoked as an IT organization that we no longer have to sustain systems year-round that are only being utilized for six, seven, eight months," Britton said. "We have classes that professors have where they teach that class once a year. Can you imagine sustaining an entire operating environment for a year and then oh, by the way, they use it for one quarter and then that's it."
A teachable moment
Given Cal Poly's background as a top engineering school, Britton and Paul Jurasin, the director of New Programs, said it was important to get student involvement in the project as way to teach them about what the cloud will mean to their careers as they graduate.
At the same time, Cal Poly is starting a digital transformation hub to solve real-world problems through cloud computing.
"What we intend to do in the digital transformation hub is take in problems and challenges from other public sector organizations such as education, city, county, state, nonprofits, ect… and come up with solutions, mostly cloud-based solutions to hard technology problems, and then put those solutions out in the public domain so other organizations and public sectors can use them as well," Jurasin told ECN.
In addition, Britton, Jurasin and the rest of the IT team plan to use their new cloud infrastructure as a showcase for the other 22 schools in the California system to help other departments learn about what the technology can do and how they could benefit.
For Britton, the cloud is how the school can jump into the new era of IT.
"We leapfrogged into the future," said Britton.
Related posts:
— Scott Ferguson, Editor, Enterprise Cloud News. Follow him on Twitter @sferguson_LR.