IBM's revenue turnaround wasn't a fluke, as the company showed growth on Tuesday for the second consecutive quarter. The result is helping it put a five-year stretch of declining revenue further behind.
IBM Corp. (NYSE: IBM) reported revenue of $19.1 billion, up 5% year-over-year in the first quarter of 2018, ending March 31. That's flat adjusting for currency -- but, still, up is up. (See IBM Reports $19.1B 1Q Revenue, Up 5% YoY.)
Revenue from IBM's so-called "strategic imperatives" -- the name it gives to future growth products and services, such as cloud; cognitive computing, including Watson; analytics; mobile and security -- was $37.7 billion over the last 12 months, up 12%, representing 47% of IBM's revenue.
IBM expects to hit $40 billion for strategic imperatives by the end of the year.
Cloud revenue was $17.7 billion over the last 12 months, up 22%. The as-a-service annual exit run rate for cloud revenue was $10.7 billion in the quarter, up 25% year-over-year.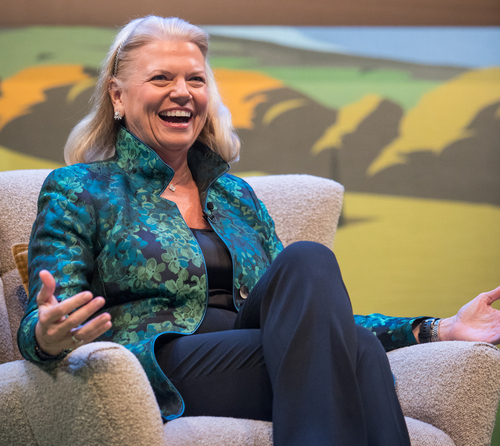 ---
Boost your knowledge of cloud-native software and innovations driving data center transformations! Join us in Austin at the fifth-annual Big Communications Event May 14-16. The event is free for communications service providers -- secure your seat today!
---
In the quarter ending Dec. 31, IBM saw modest revenue growth for the first time in five years. The results put an end to 22 straight quarters of revenue decline. (See IBM Earnings Lesson: Don't Call the Mainframe a Dinosaur.)
Growth in that quarter was driven by strong demand for, of all things, the mainframe. And IBM recently took steps to further feed mainframe demand, releasing new models specialized for cloud applications and designed to fit in standard data center racks. (See IBM Launches 'Skinny' Cloud Mainframe.)
Despite growing revenue, IBM was down 5.6% after-hours Tuesday, trading at $151.90, driven by Wall Street's disappointment with the revenue outlook, according to Reuters. Also, while revenue was up for the first quarter, net profit fell to $1.68 billion, or $1.81 per share, from $1.75 billion, or $1.85 per share, a year earlier.
Related posts:
— Mitch Wagner




Executive Editor, Light Reading