Arista Passes $1B in Sales
Arista, which is facing fierce competition from rival Cisco, posted solid financial numbers for its fiscal fourth quarter, and the company reported that it passed the $1 billion mark in sales for the year.
The shift toward cloud computing helped drive growth at Arista for the quarter and for the year.
In a call with analysts on Thursday, President and CEO Jayshree Ullal said that the company's large customers, such as Microsoft, as well as a number of service providers and financial firms, helped push sales past the $1 billion market for the first time since it went public two years ago.
"Arista is clearly outpacing the cloud market and movement," said Ullal during the call. "For the first time in perhaps over two decades, a compelling alternative has emerged to the stagnant IT incumbency."
For its fourth quarter, which ended in December, Arista posted revenue of $328 million and earnings per share of $1.04. Wall Street analysts had been looking for revenue of about $317 million with earnings per share of $0.82.
For the year, Arista posted revenue of $1.1 billion, with net income topping $241 million or $3.30 per share. The company is also growing in terms of personnel. It has added 300 workers since 2015, and Arista now has 1,500 employees.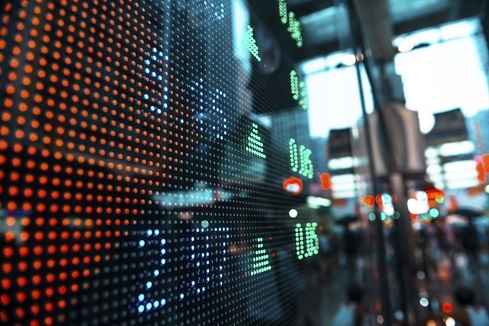 Arista's financial report comes after Cisco posted its own numbers on February 15. Although it beat Wall Street expectations for the quarter, the company is still working on its transition from a traditional networking gear provider toward a company focused on more software, services, analytics and security. (See Cisco Q2 Earnings Show Company's Ongoing Transition.)
Cisco and Arista are involved in a wide-ranging legal dispute over patents and intellectual property.
The two companies' lawyers met in a California courtroom in January after a jury found in favor of Arista regarding several patents, according to a Law 360 article. (See Arista Wins Big in Ongoing Cisco Court Battle.)
During Thursday's call, Arista reported that its Leaf and Spine networking products have sold well, and that its so-called "cloud titans" are continuing to drive business. The company has also seen results with a number of service providers, as well as certain enterprises that are implementing large-scale cloud deployments.
"We look at the cloud titans as the largest scale," Ullal told analysts. "But the next tier is looking very strong for us, both in terms of cloud hosting providers, service providers, and specialty providers. And then of course, the high-tech enterprise tends to be many enterprise customers but not extremely large deals, not as large as the titans for sure."
— Scott Ferguson, Editor, Enterprise Cloud. Follow him on Twitter @sferguson_LR.
---
CALLING ALL CLOUD, NFV AND SDN COMPANIES: Make sure your company and services are listed free of charge at Virtuapedia, the comprehensive set of searchable databases covering the companies, products, industry organizations and people that are directly involved in defining and shaping the virtualization industry.
---
PARTNER PERSPECTIVES
- content from our sponsors