Amazon Web Services is growing strong and becoming a bigger part of Amazon's business.
In quarterly earnings reported Thursday, Amazon.com Inc. (Nasdaq: AMZN) said Amazon Web Services Inc. net sales were $5.113 billion in the fourth quarter 2017 ending Dec. 31, up 45% from $3.536 billion in the year-ago quarter. Operating income was $1.354 billion in the fourth quarter of 2017, up 47% from $926 million in the year-ago quarter. (See Amazon.com 4Q Sales Up 38% to $60.5B.)
The annual run rate topped $20 billion in the fourth quarter, up from $18 billion sequentially.
For the year, AWS net sales were $17.459 in 2017, up 42% from $12.219 in 2016, with operating income of $4.331 billion in 2017, up 39% from $3.108 billion in 2017.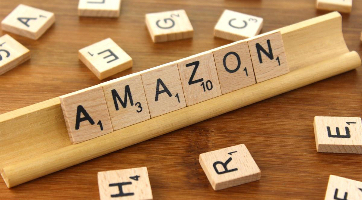 ---
You're invited to attend Light Reading's Big Communications Event  -- the one event that delivers fresh perspective on the rapid transformation of the telecom industry and the road ahead. We'll see you May 14-16 in Austin -- communications service providers get in free!
---
AWS's growth rate accelerated for the first time since the second quarter of 2015, 45% for 4Q 2017 up from 41.9% year-over-year growth the previous quarter, according to Quartz.
AWS represents about 8.5% of overall Amazon revenue, up from under 5% in the fourth quarter of 2014. And AWS comprised almost 60% of Amazon's overall operating income, says CNBC.
Overall for Amazon, net sales were up $60.5 billion for the fourth quarter, compared with $43.7 billion in the year-ago quarter, with net income of $1.9 billion in the fourth quarter, or $3.75 per diluted share, compared with net income of $749 million or $1.54 per diluted share in 4Q 2016. The fourth quarter of 2017 includes a $789 million provisional tax benefit for the US Tax Cuts and Jobs Act of 2017.
For the full year, net sales increased 31% to $177.9 billion, compared with $136 billion in the year-ago quarter. Net income was $3.0 billion, or $6.15 per diluted share, compared with net income of $2.4 billion or $4.90 per diluted share in 2016.
CEO Jeff Bezos singled out Alexa in Amazon's earnings press release. "Our 2017 projections for Alexa were very optimistic, and we far exceeded them. We don't see positive surprises of this magnitude very often -- expect us to double down,"¯ Bezos said. "We've reached an important point where other companies and developers are accelerating adoption of Alexa. There are now over 30,000 skills from outside developers, customers can control more than 4,000 smart home devices from 1,200 unique brands with Alexa, and we're seeing strong response to our new far-field voice kit for manufacturers." But Amazon did not provide specifics on Alexa revenue or numbers of devices sold.
Related posts:
— Mitch Wagner




Editor, Enterprise Cloud News