Amazon Web Services revenue bounded 49% upward in the quarter, to $5.44 billion, generating $1.4 billion operating income for Amazon, according to results reported Thursday.
Amazon Web Services Inc. contributed about 11% of Amazon's total revenue in the quarter, up from 8.5% sequentially. (See Amazon.com Announces First-Quarter Sales up 43% to $51.0B.)
The revenues will help AWS keep its dominance over the public cloud and wide lead over competitors Microsoft, Google, IBM and Alibaba. Until this quarter, AWS generated more revenue than the next four competitors combined. (See Google & Alibaba Cloud Gaining Fast in Public Cloud – but AWS Still Rules.)
AWS is not just growing fast -- its growth is accelerating. AWS grew 48% in Q1, up from 44% sequentially and 42% in Q3, for nearly a $22 billion run rate. The company is seeing increased enterprise migrations as customers succeed and try new services, with more workloads and databases moving to AWS, Brian Olsavsky, Amazon SVP & CFO, said on an earnings call Thursday. "We have the functionality and pace of innovation that other don't. We have partners and ecosystem that others don't. And we have proven operational capability and security expertise that's highly valued to the AWS customer base," he said.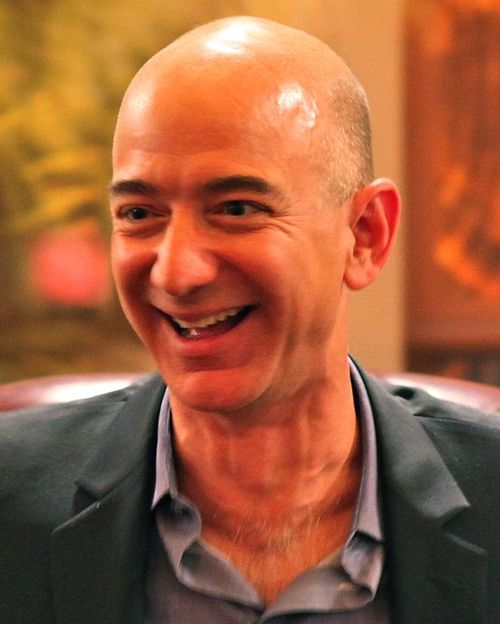 ---
Boost your knowledge of cloud-native software and innovations driving data center transformations! Join us in Austin at the fifth-annual Big Communications Event May 14-16. The event is free for communications service providers -- secure your seat today!
---
Jeff Bezos, Amazon founder and CEO, said in a statement, "AWS had the unusual advantage of a seven-year head start before facing like-minded competition, and the team has never slowed down. As a result, the AWS services are by far the most evolved and most functionality-rich. AWS lets developers do more and be nimbler, and it continues to get even better every day. That's why you're seeing this remarkable acceleration in AWS growth, now for two quarters in a row."
AWS generated 73% of Amazon's $1.93 billion overall operating income.
Overall, Amazon revenue was $51.04 billion, beating $49.78 billion estimates. Earnings per share were $3.27 vs. $1.26 estimated. Moreover, AWS's $5.22 billion revenue beat $5.25 billion estimates.
Overall revenue, which includes sales from Whole Foods, increased 43% year-over-year.
For the second quarter, Amazon gave revenue guidance of $51 billion to $54 billion, with operating income of $1.1 billion to $1.9 billion.
Microsoft reported its earnings the same time as Amazon; Microsoft reported Azure growth of 93% and its Intelligent Cloud group, which includes server, and enterprise products and services, reported revenues that were up 17% to $7.9 billion. (See Microsoft Crowds the Cloud With AI, Expansion Focus.)
Related posts:
— Mitch Wagner




Executive Editor, Light Reading