5 Ways AWS Is Reinventing Itself
Amazon Web Services (AWS) is a $27 billion organization that's growing at 45% and despite the success, the company appears to be going through radical changes as it preps for its next wave of growth. Last week I attended its user event, re:Invent and saw some things from the company that I had not seen before.
Hard-core developers love the tools and services Amazon Web Services Inc. provides. However, there's more to the world than developers, and other audiences can benefit from AWS if the service is willing to change and do things a bit differently.
Below are the top five things I noticed at re:Invent that highlight how AWS is changing.
Simplification. AWS' core developer users love to get down in the weed and write code and then more code to connect code and then even more code to do other stuff. This complexity limited the reach of AWS. At re:Invent, the company announced a significant number of abstraction services that mask much of the complexity of the underlying services. For example, AWS IoT Graph is a service that lets businesses create IoT applications through a slick graphical interface. Applications can be created by building logic between nodes that trigger actions without requiring any code. Without IoT Graph, developers would need to spend a significant amount of time writing custom code to connect endpoints. (See AWS Debuts IoT & Edge Services.)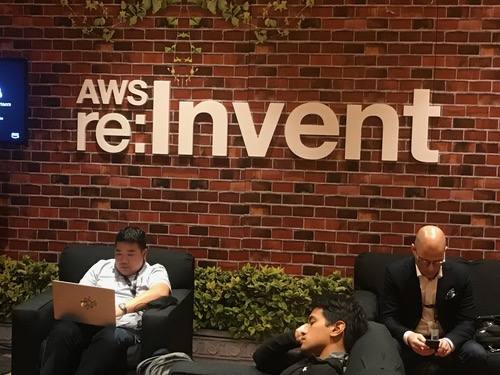 Other services that would fall into the category of abstraction services are:
Hybrid cloud. AWS launched "Outposts," at re:Invent, marking a strategic investment in hybrid cloud. Oh sure, AWS previously established a relationship with VMware Inc. (NYSE: VMW) and more recently Cisco Systems Inc. (Nasdaq: CSCO), but these felt more defensive than strategic. Outposts is a full turnkey solution that lets customers "lift and shift" into a private cloud but still have access to AWS services. Customers want to do hybrid and instead of running from it, AWS is making the process easy, peasy, lemon squeezy. (See AWS Launches 'Outposts' On-Prem Cloud Hardware, With VMware Help, VMware Challenges Cisco With AWS & Microsoft Pacts and Cisco & Amazon Bring Public Cloud On-Prem.)
Enabling customers to customize the Marketplace. The existing AWS Marketplace is a bit like Apple's App Store -- a huge catalog of applications. This isn't ideal for many enterprises, as they want greater control over what end-users see. At the event, AWS announced the AWS Private Marketplace, which lets administrators pre-approve software that adheres to their policies. By enabling businesses to better comply with internal and external mandates and speed up the process of rolling out software, those businesses are more likely to use AWS for a broader set of applications and services.
Better Microsoft than Azure -- often. It's sensible to think that Microsoft apps would run better in the Azure cloud than they do in AWS. In fact, some customers I have talked to use Azure for Microsoft stuff and AWS for the rest. But should they? Recently, I learned that for many applications, this is not the case. Microsoft SQL Server software often has twice or three times better price/performance on AWS than Azure. At re:Invent, I talked with users running Windows on AWS because of price/performance benefits. The lesson for IT people? Don't assume. Run your own tests to understand the relative performance of different apps on the various cloud providers. You might be surprised. (See AWS Launches Marketplace for Container Software.)
AWS can help save money on AWS. This might seem counter-intuitive but re:Invent had sessions dedicated to the services designed to help its customers optimize spend. One of the knocks on public cloud services is that, over time, they become very expensive. AWS cost optimization services are designed to help businesses ensure they aren't overspending on storage, database, compute and other resources. There are also services to help analyze costs, monitor and track utilization and events to bid on spare capacity for short-term needs. One might wonder why AWS would offer this, but it's in their best interest to do so. If a customer has a bad experience with AWS because of costs that spiral out of control, they're less likely to move other apps to the service.
Related posts:
– Zeus Kerravala is the founder and principal analyst with ZK Research.