Google Cloud Targets Microsoft Users
Google, which has struggled within the enterprise cloud market, is now offering expanded support for Microsoft's Windows Server and SQL Server within its Cloud Platform.
In a February 1 blog post, Amruta Gulanikar, product manager for the Google Cloud Platform (GCP), wrote that the company is looking to make its cloud offering the "best enterprise cloud environment." To achieve that, Google (Nasdaq: GOOG) is targeting a company synonymous with enterprise software -- Microsoft Corp. (Nasdaq: MSFT).
It's not the first time that Google has offered support for Microsoft's various products within its cloud. In 2016, the company announced support for ASP.NET, Visual Studio, PowerShell, as well as the latest version of Windows Server.
Wednesday's announcement looks to offer an added layer of high-availability and recovery, as well as remote management, to the process.
Google now supports pre-configured images for Microsoft SQL Server Enterprise and Windows Server Core within Compute Engine. In beta right now, Google is supporting these versions of SQL: SQL Server Enterprise 2016, SQL Server Enterprise 2014, and SQL Server Enterprise 2012.
There's also support for SQL Server AlwaysOn Availability Groups, which gets to the heart of the high-availability and DR offerings that enterprises need.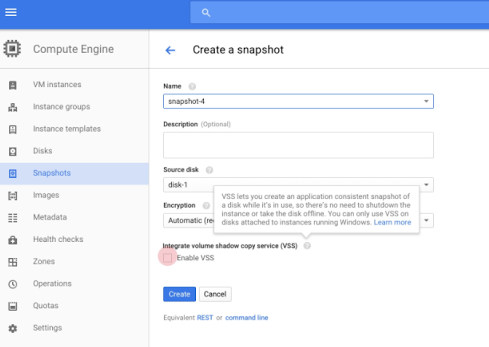 Finally, Google announced that it supports Windows Server images that are enabled with Windows Remote Management support. This includes Windows Server Core 2016 and 2012 R2 images.
In the blog post, Gulanikar writes that these services are already available.
"You can now launch Compute Engine VMs with Microsoft SQL Server Enterprise Edition pre-installed, and pay by the minute for SQL Server Enterprise and Windows Server licenses," Gulanikar wrote, adding: "Customers can also choose to bring their own licenses for SQL Server Enterprise."
When it comes to offering a public cloud platform, Google finds itself behind many of its rivals. It's believed that Amazon Web Services remains the most popular of the various public cloud platforms, with Microsoft's own Azure offering a distant, but growing, second.
Google, and a number of other vendors, round out the rest.
However, Google has looked to change that over the course of the last 18 months and make itself more competitive. It's one of the reasons it is offering some of the same support that AWS already offers in terms of various Microsoft services. It's also the reason that the company recruited Diane Greene, who founded VMware and other ventures, to head up its cloud efforts.
— Scott Ferguson, Editor, Enterprise Cloud. Follow him on Twitter @sferguson_LR.
---
CALLING ALL CLOUD, NFV AND SDN COMPANIES: Make sure your company and services are listed free of charge at Virtuapedia, the comprehensive set of searchable databases covering the companies, products, industry organizations and people that are directly involved in defining and shaping the virtualization industry.
---
PARTNER PERSPECTIVES
- content from our sponsors