F5 Still Faces Growing Pains in the Cloud
Macroeconomic issues were the reasons for a disappointing third quarter from F5, but that doesn't change the fact that the company faces a long and possibly painful transition to the cloud.
"We are in the early stages of an evolution" toward becoming "a diverse services applications company," CEO François Locoh-Donou said on the company's third-quarter earnings call today. That means F5 Networks Inc. (Nasdaq: FFIV), like many IT players, is challenged with shifting its products into software form and offering new pricing models such as subscriptions and pay-as-you-go contracts.
At the moment, though, F5 is also facing macroeconomic problems.
"We didn't have the performance we expected out of two geographies," Locoh-Donou said, referring to Japan and Europe, the Middle East and Asia (EMEA).
That caused F5 to miss its own target of $520 million to $530 million in revenues. For its third quarter, which ended in June, the company reported revenues of $517.8 million.
Even if the cloud wasn't the problem this time, it's a problem. Some of F5's customers are wrestling with building a hybrid cloud architecture, and they've put networking purchases on hold as a result.
"We know that the verbiage around them in a lot of cases is around them still assessing how they believe they want to leverage cloud or hybrid," CFO Andy Reinland said on the call. "It does make it a longer sales cycle."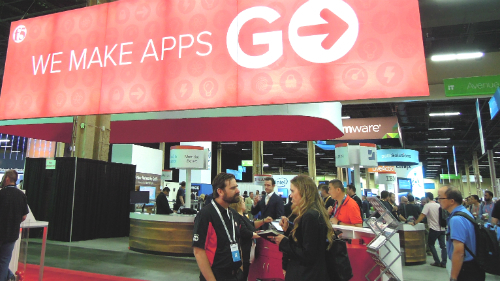 Locoh-Donou added that some customers have already finished with those decisions and are back at normal levels of spending with F5. (The company doesn't necessarily take a revenue hit when a customer buys software-based products rather than hardware, Reinland said later during the call.) So what F5 is experiencing is a delay rather than a loss of business, the CEO said.
"For the customers we have typically served -- and typically, those customers have large and complex workloads -- when they're moving to a private cloud or even a combination of private and public cloud, we feel we have a very strong win rate," Locou-Donoh said.
That point is important because F5 and rival Citrix Systems Inc. (Nasdaq: CTXS) are facing competition from younger companies such as A10 Networks Inc. and Avi Networks , for whom the shift to software-based products isn't as big a deal. Avi, in particular, dove straight into designing cloud-native products. (See Avi Networks Takes ADCs to the Cloud.)
Locou-Donoh may have acknowledged this challenge. In talking about where F5 has room for improvement, he cited cloud-native applications with "typically less complex workloads than we have served." In that market, F5 is "not participating to the degree to which I would like," he said.
Separately, company officials noted that they're seeing more standalone security sales, as application security (guarding an application, as opposed to watching the network for intruders) is an important consideration in the cloud.
F5 investors weren't heartened by the company's outlook, which included a fourth-quarter revenue forecast of $530 million to $540 million. The company's stock was down 8% at $117.92 in after-hours trading.
Third-quarter revenues of $517.8 million were up from $496.5 million in the same quarter a year ago. F5 reported net income of $97.7 million, or $1.52 per share, compared with $91.8 million, or $1.37 per share, a year ago.
— Craig Matsumoto, Editor-in-Chief, Light Reading
PARTNER PERSPECTIVES
- content from our sponsors