Yahoo's Marissa Mayer Gets $23M Kiss-Off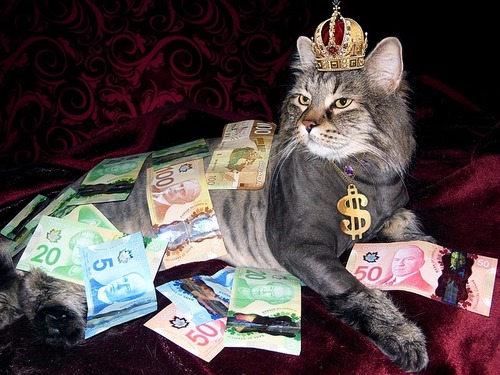 (8) |





Walking away money ...

I'm really interested to see what Mayer does next -- I think if ever there was an example of the "glass cliff" she was it. I hope she uses her power for the good of women in tech and telecom.

Re: Walking away money ...

Despite all the criticism, you have to admit Mayer is walking away with a pretty good deal.

Given all the Google stock she has accrued in addition to the monster Yahoo pay package, I think she can take a break for a while. Don't you think?

Re: Walking away money ...

@daniel: Yeah, but remember that in Silicon Valley honcho-land, $20 mil. is like $20 to the rest of us. ;)

Re: Walking away money ...

Mayer's failure can't be attributed to the glass cliff. She didn't do anything brilliant that failed. Her tenure was one misstep after another.

kq4ym

3/20/2017 | 10:52:12 AM
Re: Walking away money ...

It is always astounding to me that these leaders walk away with what seems outrageious sums for their service. "$20 million equity, plus $3 million cash and $25,000 benefits in walking-away money," just seem way over reaching in rewarding any employee of even the largest company. Of course if I were the recipient, would I complain so much...probably not. Ah, greed.....

Re: Walking away money ...

Indeed. When I got laid off I had to give back my laptop. And it wasn't even a new laptop.

The turn around that didn't happen

I remember when Mayer took over and promptly fired all remote workers, it became the hot topic of discussion on the internet for weeks.Remote workers all over the country were in fear that other companies would take her lead if she turned around Yahoo based on the process. The turn around didn't happen, and most other companies still kept their remote workers realizing they offered talent they would not be able to harness in their offices. It will be interesting to see how she uses her lessons learned on her next gig; I doubt she will retire any time soon.

Re: The turn around that didn't happen

@maryam: The real problem (well, among many), IMHO, is that -- in trying to bring all the workers on campus all the time and institute other certain corporate changes -- Mayer was attempting to make Yahoo more like Google.

And trying to make a flailing, failing company more like a clone of an existing successful company is never a good recipe for success. She failed to properly leverage what was unique about Yahoo to turn it around (other than continuing certain other failed policies of Yahoo, such as its penchant for useless acqui-hires and acqui-kills).

I mean, okay, sure, nice exit in the form of Verizon...but there were better and bigger things that could have yet been done, IMHO.