Automation is a constant thread running through enterprise cloud. IT leaders are using cloud technology to reduce the amount of time and budget needed for maintenance and operations. That means fewer jobs in those areas. What will happen to all the people who work in those jobs?
Steve Saunders, founder of Light Reading, which publishes Enterprise Cloud News, addresses the point in a recent column. He's speaking from a telecom perspective because telecom is the subject matter for LR. But the questions he raises are equally valid in the enterprise. The Hidden (Human) Cost of Automation:
Automation is the next big thing for the communications industry, but it's set to have an equally profound effect on automobile manufacturers. In the car world, they use the term "autonomous," rather than "automated." But in both industries, the end point will be the same: massive reductions in the human cost of running a business.

That's demonstrably the end goal for a company like Uber, which has shown over and over again that it really doesn't hold human beings in very high regard in the first place. The opportunity to use automation to eliminate all those pesky human drivers, currently devouring 80 cents of each dollar it collects from carrying passengers, explains why Uber has invested heavily and repeatedly in developing autonomous tech with its auto partners.

Telecom players, meanwhile, are getting equally excited about automation (essentially, automation is the end game for virtualizing network infrastructure and services using NFV and SDN).

In a virtualized and automated network, things happen, well, automatically, and carriers are talking up the benefits that this delivers to their customers via making services more reliable (by eliminating human error) and faster (by eliminating the need for their employees to do network and service "stuff").

What they don't tend to talk about is potentially the biggest benefit of all. It's one that benefits the service providers themselves, rather than their customers, in the form of huge savings in operational expenditure (opex) from using automation to eliminate staff currently employed to manually manage and administrate their networks and services.
Pundits say the people working on maintenance and operations can shift over to innovation and developing new products. But can they? Or will those jobs simply go away?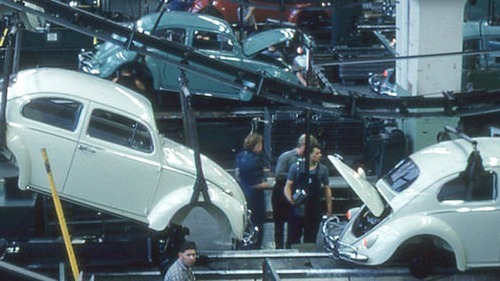 So far, for at least some companies, IT is finding opportunities to retool. Recent examples from the pages of Enterprise Cloud News (and one from LR in the pre-ECN days):
Just this week, we wrote about how 86-year-old Allstate is transforming its IT culture to promote innovation and compete with digital upstarts. (See Allstate Learns to Innovate With the Cloud.)
Liberty Mutual is using Cloud Foundry and agile methodologies to transform the technology it uses to deliver software and services to customers and employees, even as it uses cloud services to drastically grow IT infrastructure while keeping headcount flat. (See Liberty Mutual Aspires to Be 'Software Company That Sells Insurance' and Liberty Mutual: Cloud Reins in Costs of 'Exponential' Growth.)
The Royal Bank of Scotland is looking to IT and the cloud to transform after being hammered by the financial crisis and service outages. (See Royal Bank of Scotland Banks On Cloud .)
Retailer Walmart is working to make open source a part of the day-to-day work of IT. (See How Walmart Builds Open Source Culture .)
---
What are the hottest jobs in the cloud? Get our special report to find out:
Cloud Skills: What's Hot?
---
And Target sees open source as a means to control its own destiny. (See Target Looks to Open Source to Hit Bullseye.)
All this digital transformation is enough to keep IT busy. But will that be the case in the long term? In a few years, will companies that are going through digital transformation start shedding unneeded IT jobs? It's an important question to anybody hoping to build a long-term career in IT.
While you ponder, read the rest of Steve's column: The Hidden (Human) Cost of Automation
— Mitch Wagner
Editor, Enterprise Cloud News
---
CALLING ALL CLOUD, NFV AND SDN COMPANIES: Make sure your company and services are listed free of charge at Virtuapedia, the comprehensive set of searchable databases covering the companies, products, industry organizations and people that are directly involved in defining and shaping the virtualization industry.
---