Chevron's seven-year Microsoft Azure contract isn't just a technology deal. It's a collaboration, the two companies say in announcing the deal Monday.
Chevron Corp. wants to learn to get better at cloud, and Microsoft Corp. (Nasdaq: MSFT) wants to improve at operating its cloud technologies in rugged environments -- like the ones an oil company works in. The two companies will swap employees.
The partnership establishes Microsoft Azure as Chevron's primary cloud provider, for technologies including analytics and the Internet of Things.
The two companies will collaborate on innovation in technology and business process, influencing Microsoft's roadmap of future products, Chevron says.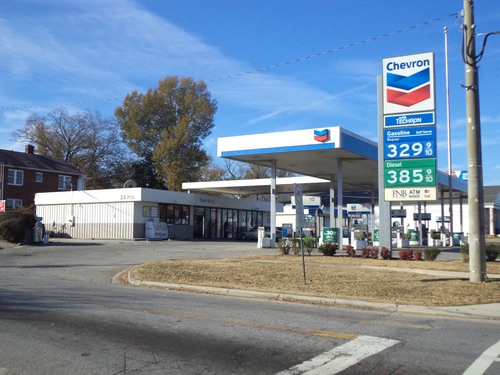 Chevron has "long been a big data company with advanced technologies to manage complex operations," Microsoft says on thecompany blog. Chevron is already digitizing its oil fields, but is looking to accelerate deployment of new technologies to increase revenues, lower costs, and improve operational safety and reliability, Joe Geagea, Chevron executive vice president of technology, projects and services, says in a statement from Chevron.
Adopting Microsoft Azure will allow Chevron's IT workforce to "evolve from supporting infrastructure" to focus on delivering advanced technologies and optimizing "exploration, reservoir management, production operations, midstream logistics and marketing operations," Chevron says.
Chevron is looking to the cloud to harness the "volumes and velocity of real-time data we obtain from the reservoir through refineries to the retail pump," Bill Braun, Chevron chief information officer, says. That volume "grows at a dramatic pace every year," he says. Chevron is looking to its relationship with Microsoft to advance high-performance computing, IoT, data science and machine learning.
Chevron tapped Microsoft because of its global infrastructure, Microsoft says in its blog post. Azure will enable new solutions in data-intensive areas such as exploration, midstream logistics, retail operations and management of thousands of oil wells around the world.
"We have an incredible amount of data from our production facilities, drill ships and fiber optic cables inside well casings," Braun says on the Microsoft blog.
"The cables measure pressure, temperature and other metrics and can generate up to 1 terabyte of data a day," Microsoft says.
Microsoft is having a good couple of months for enterprise wins. Last week, GE Digital and Microsoft announced they are partnering on GE's Predix Internet of Things management platform. (See GE's Predix Platform Finds New Home on Microsoft Azure.)
Last month, Microsoft was involved in a $1 billion contract for digital transformation from the US Air Force, also including Dell EMC and General Dynamics, for up to 776,000 users. GE is also working with Amazon Web Services Inc. (See US Air Force Awards $1B Cloud Contract, Dell EMC: $1B Air Force Cloud Project Is Just the Beginning andAWS Delivering Cloud to GE.)
Microsoft is the fastest-growing of the four big US cloud service providers, with revenue up 90% year-over-year in the third quarter, according to market research from Canalys. But Amazon is the market leader -- bigger than its next five largest competitors combined, according to Synergy Research. (See For Amazon & Microsoft, the Cloud Keeps Giving.)
Related posts:
— Mitch Wagner




Editor, Enterprise Cloud News