As the summer winds down and the work year gears up, what's in store for enterprise cloud? That's the subject of an upcoming Enterprise Cloud News webinar Tuesday, August 22, at noon EDT -- mark your calendars!
September, rather than January 1, has always seemed to me like the beginning of the New Year. That annual rhythm is a powerful legacy of childhood. Summer is a time for playing outside during long, sunny days that seem to last forever. Around this time of year, the days are getting shorter, the evenings are cooler and the school year -- the real beginning of the year -- is just a couple of weeks away.
It's been a long time since I've seen the inside of a classroom (other than in annual watching of A Christmas Story -- which, by the way, isn't so far away now). But there remains a sense of the old year drawing to a close in late August, and the new year beginning in September.
And it's not just an illusion. September is when enterprise IT departments plan the following year's spending budget. September is when the vendors start rolling out their big news. September is the beginning of the fall conference season (and I still haven't cleaned and pressed my suits and dress shirts from the spring conference season!).
It's already been a busy year for enterprise cloud, as Amazon Web Services consolidates gains, Microsoft Azure closes fast, and Google Cloud Platform and IBM Cloud put up the good fight. And that's just the major public cloud providers -- don't count out the other IaaS and PaaS providers, who comprise nearly half the market, as well as cloud application providers. And there's plenty of activity going on in the private and hybrid cloud realms too.
This year we've seen gains in containers, artificial intelligence, serverless computing and other key technologies.
What can we expect for the coming year?
That's the topic of an upcoming webinar Tuesday, August 22, noon Eastern: Enterprise Cloud: What Lies Ahead. Join me and my colleagues Scott Ferguson, co-editor of Enterprise Cloud News, as well as Curtis Franklin, editor of Security Now for a free and wide-ranging discussion of the trends and issues that will shape the cloud landscape for the coming year.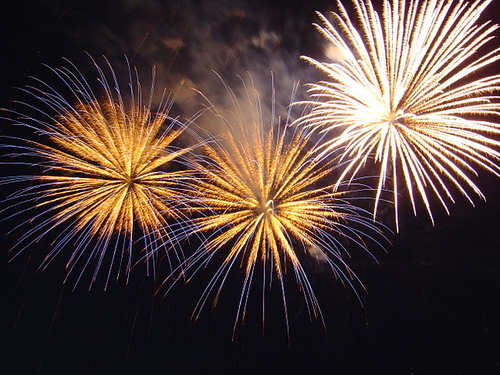 ---
Keep up with the latest enterprise cloud news and insights. Sign up for the weekly Enterprise Cloud News newsletter.
---
And to get you thinking in advance, check out some of the special reports we've done here at Enterprise Cloud News recently:
— Mitch Wagner
Editor, Enterprise Cloud News
---
CALLING ALL CLOUD, NFV AND SDN COMPANIES: Make sure your company and services are listed free of charge at Virtuapedia, the comprehensive set of searchable databases covering the companies, products, industry organizations and people that are directly involved in defining and shaping the virtualization industry.
---