The cloud has never been more interesting. And it's never been a better time to launch a site devoted to enterprise cloud news and community.
We've gotten past the first phase of the cloud, where most people didn't even know what it was and people argued about whether you could trust important applications to the cloud. In that phase, enterprises and born-in-the-cloud businesses were primarily driven to the cloud by cost savings, looking to cloud providers to save money on platform, infrastructure and non-strategic applications, such as email. In that phase, enterprises also discovered that the cloud was a great way to get extra capacity fast during sudden spikes in demand.
But now everybody knows the benefits of cloud for cost savings and streamlining business. And now is when things get really interesting, as the cloud starts democratizing innovation -- delivering cutting-edge technologies that previously only a precious few global organizations with billion-dollar IT budgets could afford. Technologies like artificial intelligence, machine learning, advanced analytics and Internet of Things are available from Amazon, Microsoft, Google, IBM and other cloud providers, for the price of an affordable recurring fee.
These technologies are transforming business, the world -- even (some say) humanity itself.
Enterprise Cloud News will be your guide to these changes. We're here to deliver a daily dose of articles, news, opinion, analysis, insight, webinars, videos, live radio discussions and more, at the intersection of people, business and technology, delivered with a perspective that's always skeptical but never cynical. We'll cut through the baloney and tell you what you need to know about the cloud technologies that are transforming business, including public, private and hybrid cloud, Kubernetes, containers, virtualization, the data center, OpenStack, open source, unified communications, AI/machine learning, analytics, security, DevOps, the Internet of Things, networking, network automation, SD-WAN, fog computing, government and law and more.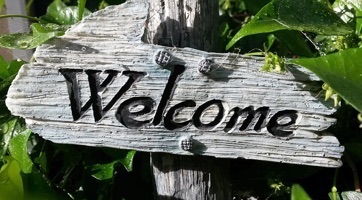 Most importantly, we'll discuss how the cloud is transforming business, careers and the world.
Enterprise Cloud News is primarily a community. It's the place where enterprise practitioners and cloud providers can connect, learning about the issues of implementing cloud from the only people who really understand them -- their peers.
Your editors for Enterprise Cloud News are veterans in enterprise tech journalism.
Mitch Wagner was previously editor of enterprise cloud for Light Reading. Prior to that, he was executive editor at InformationWeek; editor in chief of Internet Evolution; and wrote for Computerworld, InternetWeek and a few other publications.
Mitch's colleague and partner in crime is Scott Ferguson, formerly an editor at InformationWeek and eWEEK.
Here's what you can do:
Read, watch and participate. We've already got a downpour of great content ("downpour"? did you see what we did there?). Check out some examples:
Let us know what you think. Leave messages in the comments with additional thoughts, to agree or disagree, or to let us know what you think of our articles.
Get our exclusive report: What are the hottest skills for cloud jobs? We've put together a special report on the hottest skills for the cloud. What jobs are in most demand for enterprises going to the cloud? How can you level your career up? We surveyed enterprise IT pros and talked to the experts. Find out what we learned: Cloud Skills: What's Hot?
You need to register for the site, if you haven't already. Registration is free and easy, and gets you access to this report, future reports, our newsletter and message boards. What are you waiting for?
Sign up for our weekly newsletter. Find out that latest of what's going on at Enterprise Cloud News.
Connect with us on social media. Follow us on Twitter, join our LinkedIn Group, like us on Facebook.
Tell your friends. Share the word about Enterprise Cloud News with your friends around the coffee machine and on social media.
Tell us about yourself and what you want. Leave a message below to let us know who you are, what you'd like to see on the site and pass along article ideas and tips.
Sign up to be a moderator. Moderators help build our community, post comments to the site, keep an eye out for problems such as spam and outages, help during radio shows and webinars and provide us with much needed feedback. If you're interested and would like full details, please email us at [email protected] We have a limited number of spots open, so please let us know soon. We're looking for folks with technical expertise or who have a passion of technology, especially the cloud.
Thanks for joining us, and we hope to see you again soon!
— Mitch Wagner,
, and Scott Ferguson @sferguson_LR, Editors, Enterprise Cloud News.