Top enterprises are using streaming real-time analytics to make instant business changes in reaction to changing conditions, says Tibco CEO Murray Rode.
Streaming analytics differs from conventional or predictive analytics in that conventional analytics works on static, historical data. Streaming analytics complements historical data with data coming in in real time, Rode says.
It's the difference between a heavy-equipment manufacturer analyzing data on pumps to determine failure rates, and using streaming analytics to collect incoming data and predict individual failures before they happen, for preventative maintenance, Rode says.
Other examples of streaming analytics: retailers using incoming data to customize individual consumer interactions, credit card companies up-selling and cross-selling to consumers on the basis of individual transactions, and smart cities and smart airports collecting data about weather and equipment and applying optimization algorithms for preventative maintenance.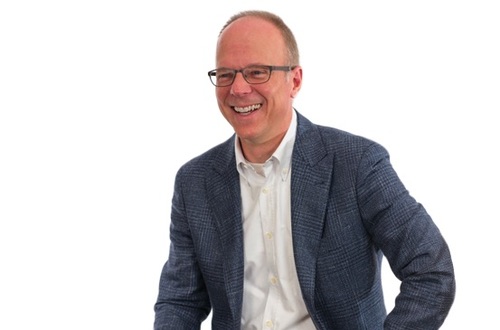 ---
Keep up with the latest enterprise cloud news and insights. Sign up for the weekly Enterprise Cloud News newsletter.
---
Indeed, preventative maintenance is a big issue -- and application for streaming analytics -- across a range of industries including energy, railroad and shipping, Rode says.
The cloud can enable streaming analytics by providing a center to collect streaming information that is resilient to the kind of "burstiness" that's characteristics of streaming data volumes, Rode says.
Streaming analytics can be a big part of enterprise digital transformation -- finding new ways to connect with customers and compete with digital native newcomers, Rode says. Retailers are trying to compete with Amazon and create a richer experience, and business-to-business companies are trying to give their customers the same rich experience that b-to-c companies deliver. Companies in all industries are trying to develop "omnichannel" strategies that cross mobile, web and brick-and-mortar channels.
And companies are wrestling with the cloud transition -- how fast to move to the cloud, what applications to move to the cloud, whether to only move new applications or also "lift and shift" legacy applications, Rode says.
Tibco can help all this by integrating across channels and improving channel integration, while also moving applications to the cloud systematically, Rode says.
Also, Tibco Software Inc. (Nasdaq: TIBX) provides a layer of middleware that can connect fast-changing systems on the edge with relatively static core systems, Rode says. For example, a retail bank will have mobile apps and ATM machines that update and add new features regularly, but central banking systems update slowly and are often mainframe-based.
Related posts:
— Mitch Wagner




Editor, Enterprise Cloud News