Salesforce is flush with cash and now the CRM supplier is looking to spread some of that money around with a new investment fund that is designed to support cloud consultant startups that work with the company.
The SI (system integrator) Trailblazer Fund is fueled by $50 million from Salesforce Ventures, the company's corporate investment arm. As the name suggests, the new fund targets Salesforce's channel partners and those integrating the company's CRM software with customers.
Although Salesforce announced the new investment fund on May 31, the company has already invested in three firms: 7Summits, a consultant for the social community space; Arxxus, a Salesforce professional services provider in Australia; and ATG, which provides quote-to-cash (CPQ) advisory and implementation services.
The new fund will not only focus on Salesforce's existing partners, but look for new ones as well. The company is also adding a SI Trailblazer Alliance Initiative program, which provides training and services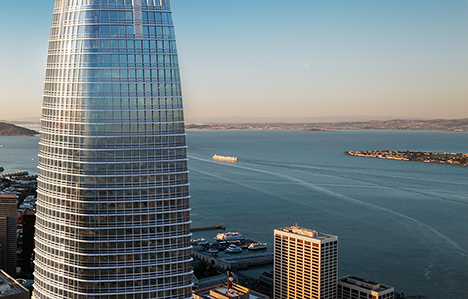 "Consulting firms play a pivotal role in the Salesforce ecosystem, implementing Salesforce solutions that meet the needs of customers of all sizes, industries and geographies," John Somorjai, executive vice president of corporate development and Salesforce Ventures, wrote in a statement.
As the cloud market grows, including the software-as-a-service (SaaS) market, Salesforce is looking to shore up its slice of this space as many of its main rivals look to move their software offerings to a cloud-based model.
---
M&A activity is turning the cloud upside down. Find out what you need to know in our special report: Mergers, Acquisitions & IPOs Are Rocking the Cloud.
---
While Salesforce remains a leader in the SaaS market, Microsoft has also started to make its presence known in this market through its Office 365 product, as well as other offerings. Oracle has also look to expand its SaaS products as well. (See Microsoft, Salesforce Dominating SaaS Market, Report Finds.)
The news from Salesforce comes at the same time that Google is reportedly creating a new investment fund to focus solely on artificial intelligence, a technology that Salesforce is also interested in through Einstein, its AI layer that sits on its cloud applications. (See Google Placing Multiple Bets on AI – Reports .)
Also on Wednesday, Salesforce rolled out a new SaaS application called Partner Relationship Management or PRM, which allows companies to manage their channel sales. The app will be available through the company's Sales Cloud.
Related posts:
— Scott Ferguson, Editor, Enterprise Cloud News. Follow him on Twitter @sferguson_LR.