Programmer Secretly Automates Most of His Own Job – Is That Wrong?
A programmer shares an interesting ethical dilemma: He says he's written scripts so that he can get his entire full-time job done in a couple of hours, leaving himself plenty of free time. He hasn't told his employers. He wants to know: Is that wrong?
"I currently work on a legacy system for a company. The system is really old -- and although I was hired as a programmer, my job is pretty much glorified data entry," writes the programmer on the StackExchange forum.
The programmer's job: He gets requirements from users in spreadsheets, and "basically just" writes "a whole bunch of SQL scripts" to "configure the system to make it work."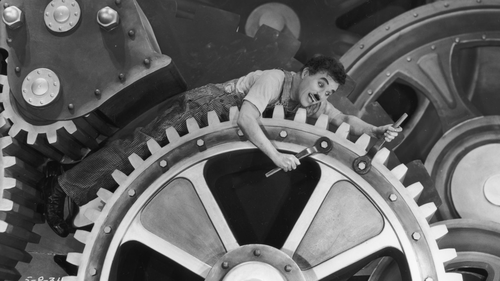 "As you can guess, it is pretty much the most boring job ever," the programmer says. "However, it's a full time job with decent pay, and I work remotely so I can stay home with my son."
The programmer says he's been on the job 18 months and has written a program that does nearly the whole thing for him. He writes:
Now the problem is, do I tell [my employers]? If I tell them, they will probably just take the program and get rid of me. This isn't like a company with tons of IT work -- they have a legacy system where they keep all their customer data since forever, and they just need someone to maintain it. At the same time, it doesn't feel like I'm doing the right thing. I mean, right now, once I get the specs, I run it through my program -- then every week or so, I tell them I've completed some part of it and get them to test it. I even insert a few bugs here and there to make it look like it's been generated by a human.
The programmer says he spends about one to two hours per week on a job for which he's getting a full-time wage.
I really enjoy the free time but would it be unethical to continue with this arrangement without mentioning anything? It's not like I'm cheating the company. The company has never indicated they're dissatisfied with my performance and in fact, are getting exactly what they want from employing me.
People responding focused on the deception -- intentionally producing errors to cover up what the programmer was doing. "You don't sell time! You sell results! But producing sub-par results to conceal the amount of time you actually work is unethical!" writes one person.
Another responded:
* You spend 1-2 hours per week working from home (to be with your son), but get paid for 40

* You wrote the program 6 months ago but haven't told your employer yet

* Every week or so you lie about what you completed

* You deliberately inserted bugs into your program to aid in your deception

* You are continuing to cause the analysts who create the spreadsheets to spend a fair bit of time verifying your work

* You admit that "it doesn't feel like I'm doing the right thing"
Another responds with advice on how the original person can escape from the quandary: Send an email to the boss presenting the automation as something they started working on "recently" that's still incomplete, and that saves a lot of time -- none of which is technically untrue. Ask how to proceed. "... I don't want to work myself out of a job hah hah! ... What do you think of all this?"
People responding to the question on Hacker News take a different tack: "This question is a beautiful example of typical incentives workers feel and how screwed up they are," says one. Common wisdom is that an employee who gets their job done in less time should be given more responsibility, but seldom more pay, he notes. "Butt-in-the-chair hours are super important culturally and it's been that way for a while. Incentives are screwed up enough we're getting questions like this." He adds, "If you've ever thought 'I'm done for the day, but I'm going to hang out a little longer to leave at a more respectable time,' then you're feeling (and doing) the same kind of thing."
---
Keep up with the latest enterprise cloud news and insights. Sign up for the weekly Enterprise Cloud News newsletter.
---
Another person describes a student job manually generating HTML pages for an online furnishing shop. The employer wanted to pay by the hour, but this person negotiated paying by the page. This person automated the job, and was surprised that the employer was annoyed the job had been automated, "even though they got the same result for the same money [previously agreed to]," adding, "I learned something that day, though I'm not sure what."
Another person responds, "You learned that people value effort over results," adding, "When that company hired you to work for them, a subtext of that arrangement is that you were both going to go on a quest together. I believe this to be a deeply embedded bias in human thinking, and that it explains part of why they were miffed."
What do you think? Is it wrong for a programmer to automate her job and not tell her boss?
Related posts:
— Mitch Wagner
Editor, Enterprise Cloud News